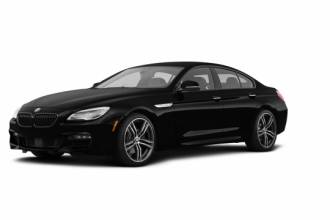 CAD/month x 28 months
2018 BMW 650i xDrive Grand Coupe Sport (ID: #3530)
1,498
2018 BMW
650i xDrive Grand Coupe Sport Automatic AWD M Package + Warranty Complete Term + Wear & Tear + Winter Tires
Payment Details
Current Payment: 1,498 CAD/month + tax
Cash Incentive: 5,000 CAD
Payment After Incentive:

1,319 CAD/month + tax

Residual Value: 45,809 CAD
Months to End: 28 months (Jan, 2022)
Vehicle Status
Contract Allowance: 11,000 km/year
Current Odometer: 5,500 km total
Available Now: 16,500 km/year (1,375 per month)
Excess Km Cost: 0.30 CAD/km
1,498.00
CAD/month
in Vancouver, BC
Before Taxes:

1,498.00 CAD/month
691.38 CAD/bi-weekly
345.69 CAD/week
17,976.00 CAD/year
Incl. B.C. Taxes (12%):
1,677.76 CAD/month
774.35 CAD/bi-weekly
387.18 CAD/week
20,133.12 CAD/year
Estimate Insurance Costs
Avoid surprises and lock your insurance offer now! Quote how much you will have to pay and get the best insurance company to bid for your contract.
powered by

The Lease Takeover Analysis "Leasing Purposes" section is an impartial review made by a Lease Takeover Specialist from LeaseCosts Canada Inc. and should be used as reference. Learn more.
For Leasing Purposes
With this deal, you are saving:
16,764 ~ 18,064 CAD
compared to leasing a BRAND NEW:
BMW 650i Gran Coupe
for 42 months
in B.C.
$0 down payment
24,000 km/year
Savings Breakdown:

| | |
| --- | --- |
| Leasing New (CAD/month) | 1,861 |
| This Contract (CAD/month) | 1,498 |
| Monthly Difference | 363 CAD/month |
| Remaining Term | x 28 months |
| Total Monthly Difference | = 10,164 CAD |
| + Cash Incentive** (CAD) | + 5,000 |
| + Winter Tires Cost (CAD) | + 800 ~ 1,200 |
| + Wear & Tear Coverage (CAD) | + 800 ~ 1,700 |
| Total Savings (CAD) | = 16,764 ~ 18,064 |
| | ** "Cash Incentive" is not just a saving, it is physical money. |
For Buyout Purposes
To own this vehicle today (buying it as a used car) would cost:
82,753 CAD
Total Vehicle Debt: 117,713 CAD
Paid so Far: 29,960 CAD (25% Paid)
Remaining Lease Payments: 41,944 CAD
Residual Value: 45,809 CAD
Cash Incentive: 5,000 CAD
Vehicle Debt & Value
Paid so far: 29,960 CAD
Total Vehicle Value: 117,713 CAD
Vehicle Debt Breakdown
Downpayment: 0 CAD
Remaining Term: 41,944 CAD
Term Paid so Far: 29,960 CAD
Residual Value: 45,809 CAD
Cost to Own
Already Paid: 29,960 CAD
Cash Incentive: 5,000 CAD Buyout Price Today: 82,753 CAD
Finance the remaining Debt Today
Remaining Term + Residual Value: 82,753 CAD
2.9%

Interest Rate x 48 months
1,828 CAD/month + tax
Total Payable: 87,745 CAD
Total Interest: 4,992 CAD
4.9%

Interest Rate x 48 months
1,902 CAD/month + tax
Total Payable: 91,296 CAD
Total Interest: 8,543 CAD
5.9%

Interest Rate x 48 months
1,940 CAD/month + tax
Total Payable: 93,104 CAD
Total Interest: 10,351 CAD
---
At the end of the Lease Contract
Residual Value: 45,809 CAD (in 28 months)
2.9%

Interest Rate x 48 months
1,012 CAD/month + tax
Total Payable: 48,573 CAD
Total Interest: 2,764 CAD
4.9%

Interest Rate x 48 months
1,053 CAD/month + tax
Total Payable: 50,538 CAD
Total Interest: 4,729 CAD
5.9%

Interest Rate x 48 months
1,074 CAD/month + tax
Total Payable: 51,539 CAD
Total Interest: 5,730 CAD
Name: Ashley Roman
Location: Vancouver, BC
Phone:

604-701

-XXXX (REVEAL NUMBER)
Email Address:

a.romanrabanales

[at]

gmail.com

Date Contract Started:
Date Contract Ends:
Amazing opportunity for a lease takeover on a very sexy sports car that can be used for everyday drive.

Moving out of the country and must assign the lease. 3.5 years left on the lease.

Car has a $22000 discount on MSRP and comes with excess wear and use protection, appearance protection and tire & rim protection included in monthly price.

Get a $5000 Cashback when you take over the lease.
Also includes Winter tires and rims a $3000 additional value.

Vehicle information
Year 2018
Make BMW
Model 6 Series 650i M package
Body style 4 Door Sedan
Exterior colour Black
Interior colour Beige
Engine 4 L
Cylinder 8 Cylinder
Transmission Auto-8 speed
Current kilometres 8420

Vehicle Features
Dual front climate control Power windows
Power drivers seat Power passenger seat
Memory power seats Power mirrors
Heated mirrors Panoramic moonroof
Leather seats Heated seats
Bucket seats 19 inch alloy wheels
20 inch alloy wheels Additional Winter wheels
Performance tires Additional winter tires
DVD player MP3 player
Premium sound system Navigation system
Vehicle information system Bluetooth Technology
Heads-Up-Display Sirrius Satellite Radio
XM Satellite Radio Dual front and side air bags
Security system Remote keyless entry
Park distance control Rear view monitor
Cruise control Tilt steering wheel
Telescopic steering wheel Tinted glass
Steering wheel radio controls Balance of Factory Warranty
Maintenance plan Excess wear and tear protection
Roadside assistance Apple CarPlay/Android Auto
Passive /Intelligent Key Push Button Start Lane Departure Warning System
Blind-spot Warning Monitor Collision Warning System
Active Brake Assist Voice Activated Technology
Heated Steering Wheel Ventilated Seats
Adaptive Cruise Control