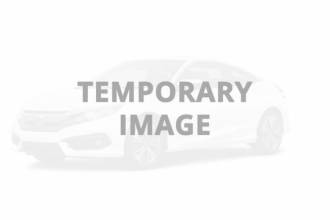 CAD/month x 45 months
2017 Nissan Micra SV (ID: #4145)
260
2017 Nissan
Micra SV CVT 2WD w/ Warranty Complete Term + Wear & Tear Coverage
Payment Details
Current Payment: 260 CAD/month + tax
Residual Value: 4,700 CAD
Months to End: 45 months (Apr, 2023)
Vehicle Status
Contract Allowance: 20,000 km/year
Current Odometer: 20,670 km total
Available Now: 21,155 km/year (1,763 per month)
260.00
CAD/month
in Surrey, BC
Before Taxes:

260.00 CAD/month
120.00 CAD/bi-weekly
60.00 CAD/week
3,120.00 CAD/year
Incl. B.C. Taxes (12%):
291.20 CAD/month
134.40 CAD/bi-weekly
67.20 CAD/week
3,494.40 CAD/year
Estimate Insurance Costs
Avoid surprises and lock your insurance offer now! Quote how much you will have to pay and get the best insurance company to bid for your contract.
powered by

The Lease Takeover Analysis "Leasing Purposes" section is an impartial review made by a Lease Takeover Specialist from LeaseCosts Canada Inc. and should be used as reference. Learn more.
For Leasing Purposes
With this deal, you are saving:
1,205 ~ 2,105 CAD
compared to leasing a BRAND NEW:
Nissan Micra SV
for 48 months
in B.C.
$0 down payment
20,000 km/year
Savings Breakdown:

| | |
| --- | --- |
| Leasing New (CAD/month) | 269 |
| This Contract (CAD/month) | 260 |
| Monthly Difference | 9 CAD/month |
| Remaining Term | x 45 months |
| Total Monthly Difference | = 405 CAD |
| + Wear & Tear Coverage (CAD) | + 800 ~ 1,700 |
| Total Savings (CAD) | = 1,205 ~ 2,105 |
For Buyout Purposes
To own this vehicle today (buying it as a used car) would cost:
16,400 CAD
Total Vehicle Debt: 20,300 CAD
Paid so Far: 3,900 CAD (19% Paid)
Remaining Lease Payments: 11,700 CAD
Residual Value: 4,700 CAD
Cash Incentive: 0 CAD
Vehicle Debt & Value
Paid so far: 3,900 CAD
Total Vehicle Value: 20,300 CAD
Vehicle Debt Breakdown
Downpayment: 0 CAD
Remaining Term: 11,700 CAD
Term Paid so Far: 3,900 CAD
Residual Value: 4,700 CAD
Cost to Own
Already Paid: 3,900 CAD
Cash Incentive: 0 CAD Buyout Price Today: 16,400 CAD
Finance the remaining Debt Today
Remaining Term + Residual Value: 16,400 CAD
2.9%

Interest Rate x 48 months
362 CAD/month + tax
Total Payable: 17,389 CAD
Total Interest: 989 CAD
4.9%

Interest Rate x 48 months
377 CAD/month + tax
Total Payable: 18,093 CAD
Total Interest: 1,693 CAD
5.9%

Interest Rate x 48 months
384 CAD/month + tax
Total Payable: 18,451 CAD
Total Interest: 2,051 CAD
---
At the end of the Lease Contract
Residual Value: 4,700 CAD (in 45 months)
2.9%

Interest Rate x 48 months
104 CAD/month + tax
Total Payable: 4,984 CAD
Total Interest: 284 CAD
4.9%

Interest Rate x 48 months
108 CAD/month + tax
Total Payable: 5,185 CAD
Total Interest: 485 CAD
5.9%

Interest Rate x 48 months
110 CAD/month + tax
Total Payable: 5,288 CAD
Total Interest: 588 CAD