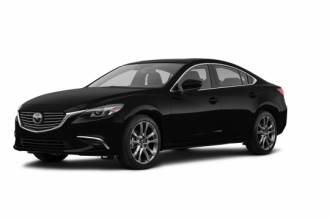 CAD/month x 28 months
2017 Mazda Mazda6 GT (ID: #3313)
459
2017 Mazda
Mazda6 GT Automatic AWD
Payment Details
Current Payment: 459 CAD/month + tax
Cash Incentive: 1,600 CAD
Payment After Incentive:

402 CAD/month + tax

Residual Value: 12,600 CAD
Months to End: 28 months (Jan, 2022)
Vehicle Status
Contract Allowance: 20,000 km/year
Current Odometer: 20,000 km total
Available Now: 33,571 km/year (2,798 per month)
Excess Km Cost: 0.10 CAD/km
459.00
CAD/month
in Surrey, BC
Before Taxes:

459.00 CAD/month
211.85 CAD/bi-weekly
105.92 CAD/week
5,508.00 CAD/year
Incl. B.C. Taxes (12%):
514.08 CAD/month
237.27 CAD/bi-weekly
118.63 CAD/week
6,168.96 CAD/year
Estimate Insurance Costs
Avoid surprises and lock your insurance offer now! Quote how much you will have to pay and get the best insurance company to bid for your contract.
powered by

The Lease Takeover Analysis "Leasing Purposes" section is an impartial review made by a Lease Takeover Specialist from LeaseCosts Canada Inc. and should be used as reference. Learn more.
For Leasing Purposes
With this deal, you are saving:
6,500 CAD
compared to leasing a BRAND NEW:
Mazda Mazda6 GT
for 36 months
in British Columbia
$0 down payment
20,000 km/year
Savings Breakdown:

| | |
| --- | --- |
| Leasing New (CAD/month) | 635 |
| This Contract (CAD/month) | 459 |
| Monthly Difference | 175 CAD/month |
| Remaining Term | x 28 months |
| Total Monthly Difference | = 4,900 CAD |
| + Cash Incentive** (CAD) | + 1,600 |
| Total Savings (CAD) | = 6,500 |
| | ** "Cash Incentive" is not just a saving, it is physical money. |
For Buyout Purposes
To own this vehicle today (buying it as a used car) would cost:
23,852 CAD
Total Vehicle Debt: 39,681 CAD
Paid so Far: 14,229 CAD (35% Paid)
Remaining Lease Payments: 12,852 CAD
Residual Value: 12,600 CAD
Cash Incentive: 1,600 CAD
Vehicle Debt & Value
Paid so far: 14,229 CAD
Total Vehicle Value: 39,681 CAD
Vehicle Debt Breakdown
Downpayment: 0 CAD
Remaining Term: 12,852 CAD
Term Paid so Far: 14,229 CAD
Residual Value: 12,600 CAD
Cost to Own
Already Paid: 14,229 CAD
Cash Incentive: 1,600 CAD Buyout Price Today: 23,852 CAD
Finance the remaining Debt Today
Remaining Term + Residual Value: 23,852 CAD
2.9%

Interest Rate x 48 months
527 CAD/month + tax
Total Payable: 25,291 CAD
Total Interest: 1,439 CAD
4.9%

Interest Rate x 48 months
548 CAD/month + tax
Total Payable: 26,314 CAD
Total Interest: 2,462 CAD
5.9%

Interest Rate x 48 months
559 CAD/month + tax
Total Payable: 26,835 CAD
Total Interest: 2,983 CAD
---
At the end of the Lease Contract
Residual Value: 12,600 CAD (in 28 months)
2.9%

Interest Rate x 48 months
278 CAD/month + tax
Total Payable: 13,360 CAD
Total Interest: 760 CAD
4.9%

Interest Rate x 48 months
290 CAD/month + tax
Total Payable: 13,901 CAD
Total Interest: 1,301 CAD
5.9%

Interest Rate x 48 months
295 CAD/month + tax
Total Payable: 14,176 CAD
Total Interest: 1,576 CAD
Name: Akash Sharma
Location: Surrey, BC
Phone:

604-767

-XXXX (REVEAL NUMBER)
Email Address:

coolakki1990

[at]

gmail.com

Date Contract Started:
Date Contract Ends:
2017 Mazda6 GT - Fully loaded with all the packages now available for lease take over. Lady driven with no smoking and no pets at all.

I shall be covering first couple of payments in addition to lease transfer fee at Mazda Dealership

Biweekly payment of only $212. The car has done only 20,000 KMs and has a great gas mileage of 7.7L/100KM which beats all of its competitors. The car has been well maintained and serviced regularly at Mazda Dealership. There are still 46 monthly payment remaining on it with plenty of KM allowance meaning you'd get to enjoy this car for a very long time.

The residual value at the end of lease term is $12,614.45 or buy it now for $37,232.74 all in. Perfect opportunity to enjoy this beautifully maintained and fully loaded vehicle.

- 19" high-lustre gunmetal alloy wheels
- Bose® audio with 11 speakers
- LED headlights with signature lighting
- Memory driver's seat (2 memory settings)
- 6-way power-adjustable passenger's seat
- LED fog lights
- Signature grille illumination
- Colour Active Driving Display (ADD)
- Adaptive Front-lighting System (AFS) with automatic headlight levelling
- Auto-dimming driver's side door mirror
- Auto-dimming rearview mirror with HomeLink®
- Traffic Sign Recognition (TSR)
- Blind Spot Monitoring
- Navigation
- Back Up Camera
- Nappa Leather