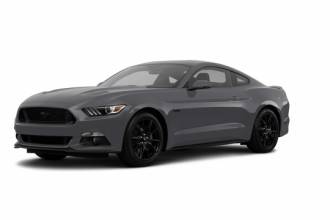 CAD/month x 23 months
2017 Ford Mustang GT Premium (ID: #3970)
681
2017 Ford
Mustang GT Premium Automatic 2WD All Package Included
Payment Details
Current Payment: 681 CAD/month + tax
Cash Incentive: 7,000 CAD
Payment After Incentive:

377 CAD/month + tax

Residual Value: 19,841 CAD
Months to End: 23 months (Aug, 2021)
Vehicle Status
Contract Allowance: 16,000 km/year
Current Odometer: 17,000 km total
Available Now: 23,130 km/year (1,928 per month)
Excess Km Cost: 0.16 CAD/km
681.00
CAD/month
in Richmond, BC
Before Taxes:

681.00 CAD/month
314.31 CAD/bi-weekly
157.15 CAD/week
8,172.00 CAD/year
Incl. B.C. Taxes (12%):
762.72 CAD/month
352.02 CAD/bi-weekly
176.01 CAD/week
9,152.64 CAD/year
Estimate Insurance Costs
Avoid surprises and lock your insurance offer now! Quote how much you will have to pay and get the best insurance company to bid for your contract.
powered by

The Lease Takeover Analysis "Leasing Purposes" section is an impartial review made by a Lease Takeover Specialist from LeaseCosts Canada Inc. and should be used as reference. Learn more.
For Leasing Purposes
With this deal, you are saving:
13,486 CAD
compared to leasing a BRAND NEW:
2019 Ford Mustang GT Premium Fastback w/ 10-Speed SelectShift® Automatic Transmission
for 36 months (note this contract is less)
in B.C.
$0 down payment
16,000 km/year
Savings Breakdown:

| | |
| --- | --- |
| Leasing New (CAD/month) | 963 |
| This Contract (CAD/month) | 681 |
| Monthly Difference | 282 CAD/month |
| Remaining Term | x 23 months |
| Total Monthly Difference | = 6,486 CAD |
| + Cash Incentive** (CAD) | + 7,000 |
| Total Savings (CAD) | = 13,486 |
| | ** "Cash Incentive" is not just a saving, it is physical money. |
For Buyout Purposes
To own this vehicle today (buying it as a used car) would cost:
28,504 CAD
Total Vehicle Debt: 51,167 CAD
Paid so Far: 15,663 CAD (30% Paid)
Remaining Lease Payments: 15,663 CAD
Residual Value: 19,841 CAD
Cash Incentive: 7,000 CAD
Vehicle Debt & Value
Paid so far: 15,663 CAD
Total Vehicle Value: 51,167 CAD
Vehicle Debt Breakdown
Downpayment: 0 CAD
Remaining Term: 15,663 CAD
Term Paid so Far: 15,663 CAD
Residual Value: 19,841 CAD
Cost to Own
Already Paid: 15,663 CAD
Cash Incentive: 7,000 CAD Buyout Price Today: 28,504 CAD
Finance the remaining Debt Today
Remaining Term + Residual Value: 28,504 CAD
2.9%

Interest Rate x 48 months
630 CAD/month + tax
Total Payable: 30,224 CAD
Total Interest: 1,720 CAD
4.9%

Interest Rate x 48 months
655 CAD/month + tax
Total Payable: 31,447 CAD
Total Interest: 2,943 CAD
5.9%

Interest Rate x 48 months
668 CAD/month + tax
Total Payable: 32,070 CAD
Total Interest: 3,565 CAD
---
At the end of the Lease Contract
Residual Value: 19,841 CAD (in 23 months)
2.9%

Interest Rate x 48 months
438 CAD/month + tax
Total Payable: 21,038 CAD
Total Interest: 1,197 CAD
4.9%

Interest Rate x 48 months
456 CAD/month + tax
Total Payable: 21,889 CAD
Total Interest: 2,048 CAD
5.9%

Interest Rate x 48 months
465 CAD/month + tax
Total Payable: 22,323 CAD
Total Interest: 2,482 CAD
Name: Austin Li
Location: Richmond, BC
Phone:

604-418

-XXXX (REVEAL NUMBER)
Email Address:

lycaustin98lovezeng

[at]

Gmail.com

Date Contract Started:
Date Contract Ends:
Few removable modes already been added ,makes this mustang Gt faster than any other mustang