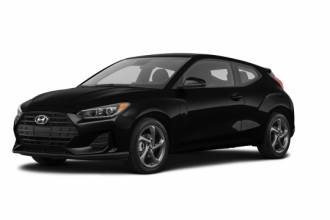 CAD/month x 81 months
2021 Hyundai Veloster N Turbo (ID: #29292)
494
2021 Hyundai
Veloster N Turbo CVT 2WD Fully equipped Apple Carplay Android auto w/ Warranty Complete Term + Wear & Tear Coverage
Payment Details
Current Payment: 494 CAD/month + tax
Months to End: 81 months (Mar, 2029)
Vehicle Status
Contract Allowance: 20,000 km/year
Current Odometer: 2,000 km total
Available Now: 23,407 km/year (1,951 per month)
494.00
CAD/month
in Montreal, QC
Before Taxes:

494.00 CAD/month
228.00 CAD/bi-weekly
114.00 CAD/week
5,928.00 CAD/year
Incl. Québec Taxes (14.98%):
568.00 CAD/month
262.15 CAD/bi-weekly
131.08 CAD/week
6,816.01 CAD/year
Estimate Insurance Costs
---
Avoid surprises and lock your insurance offer now! Quote how much you will have to pay and get the best insurance company to bid for your contract.
powered by

Lease Takeover/Buyout Analysis
Business Vehicle Analysis
This section is very important if you are interested in the vehicle for Uber, Lyft, Turo, Getaround, vehicle rental or for a business. (Learn more about this section)
Distance Analysis
Cost to drive 100km: (CAD)
(or 0.25CAD per km)
29.64CAD/100km (Original Contract back in Mar, 2021)
Time Analysis
Cost per day: (CAD)
16.24
+ tax
+ insurance
+ km driven & fuel
(0.04CAD savings per every 100CAD of incentive)
Remaining Km
Can be driven up to:
450.14
km/week
without any
additional costs
Excess km cost: Not Provided
384.62km/week (Contract Original back in Mar, 2021)
Location: Montreal, QC
Date Contract Started:
Date Contract Ends:
---
I just got the car of my dreams and 2 months later I learn that I am moving out of country for work. I am willing to pay the first 3 months.
This is an awesome vehicle fast, good response you can set your preferences for your suspension, steering, gears it shifts in fully customizable by the in car screen. I haven't had a chance to really try it out but the sound this car makes by just being stock is amazing you get yours pops :)
Comes with full insurance on it for 160 000 km 8/years and roadside assistance.
Sherlock and lock nuts included.
Hyundai auto app.
Similar Listings in Montreal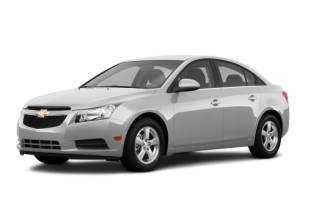 2011 Chevrolet
Payment Details
Current Payment: 400 CAD/month + tax
Original Downpayment: 2,000 CAD
Residual Value: 300 CAD
Months to End: 14 months (Aug, 2023)
Vehicle Status
Contract Allowance: 20,000 km/year
Current Odometer: 150,000 km total
Available Now: -94,286 km/year (-7,857 per month)
See all Details