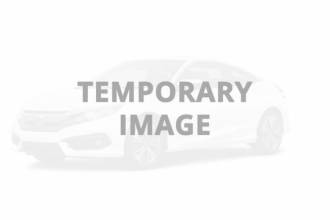 CAD/month x 21 months
2020 BMW X3 xDrive30i (ID: #41691)
788
2020 BMW
X3 xDrive30i Automatic AWD Premium Enhanced Package, Excess Wear Lease-End Protection
Payment Details
Current Payment: 788 CAD/month + tax
Required Payment: 3,000 CAD
Payment Including Incentive:

931 CAD/month + tax

Residual Value: 23,791 CAD
Months to End: 21 months (Jul, 2024)
Vehicle Status
Contract Allowance: 20,000 km/year
Current Odometer: 30,000 km total
Available Now: 28,571 km/year (2,381 per month)
Excess Km Cost: 0.15 CAD/km
787.91
CAD/month
in Mississauga
Before Taxes:

787.91 CAD/month
363.65 CAD/bi-weekly
181.83 CAD/week
9,454.92 CAD/year
Incl. Ontario Taxes (13%):
890.34 CAD/month
410.93 CAD/bi-weekly
205.46 CAD/week
10,684.06 CAD/year
Estimate Insurance Costs
Avoid surprises and lock your insurance offer now! Quote how much you will have to pay and get the best insurance company to bid for your contract.
powered by

Lease Takeover/Buyout Analysis
Business Vehicle Analysis
This section is very important if you are interested in the vehicle for Uber, Lyft, Turo, Getaround, vehicle rental or for a business. (Learn more about this section)
Distance Analysis
Cost to drive 100km: (CAD)
(inlcuding the 3,000CAD incentive)
33.09CAD/100km (TODAY without the Cash Incentive)
47.27CAD/100km (Original Contract back in Jul, 2020)
Time Analysis
Cost per day: (CAD)
30.60
+ tax
+ insurance
+ km driven & fuel
(inlcuding the 3,000CAD incentive)
25.90CAD/day (Original Contract back in Jul, 2020)
Remaining Km
Can be driven up to:
549.45
km/week
without any
additional costs
Excess km cost: 0.15CAD
384.62km/week (Contract Original back in Jul, 2020)
Location: Mississauga
Date Contract Started:
Date Contract Ends:
---
I'm looking for someone to take over the lease of my Phytonic Blue BMW X3 with Premium Enhanced Package.
Features:
Comes with all bells and whistles including:
- head-up display (HUD)
- speed sign reading and warning
- parking sensors
- high resolution backup camera
- 12-way driver and passenger power seats
- memory seats
- heated seats
- power liftgate
- galvanic controls (silver, as opposed to black, finish for power button and other controls)
- BMW LED adaptive headlights (the lights move with the steering wheel)
- rain-sensing wipers
- heated steering wheel
- panoramic sunroof
- Apple CarPlay
- BMW ConnectedDrive (can track/view info/lock/unlock/ventilate using your smartphone)
- HomeLink built-in garage opener
- and many more
This car has been driven very carefully during its 2 years of existence (1 of which was during the pandemic) and is in immaculate condition. No accidents.
Lease details:
Interest rate: 2.99%
Warranty: included till end of lease
Maintenance: free till end of lease
Lease-end protection included (= no charges for dings, scratches, rims, etc when you return the car)
Mileage: 80,000km allowed in 48 months: 30,000 km's driven, 50,000km remaining for lease term
Extras:
I will include for free 3D Maxpider custom fit winter mats and the rubber trunk tray (around $350 value total).
I also have Bridgestone winter tires with rims that I spent around $3000 on. They've been barely used and are as good as new. Happy to sell them to you if you'd like to buy.
Other:
Buyer to pay lease transfer fees.
Similar Listings in Toronto