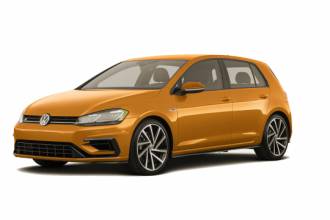 CAD/month x 36 months
2018 Volkswagen Golf R (ID: #4153)
620
2018 Volkswagen
Golf R Automatic AWD w/ Tech and Navigation Package + Warranty Complete Term & Winter Tires Included
Payment Details
Current Payment: 620 CAD/month + tax
Residual Value: 27,026 CAD
Months to End: 36 months (Jul, 2022)
Vehicle Status
Contract Allowance: 16,000 km/year
Current Odometer: 7,300 km total
Available Now: 18,900 km/year (1,575 per month)
Excess Km Cost: 0.15 CAD/km
Deal Special Perks
Perks are determined by LeaseCosts Canada Inc. and not by the person who listed the vehicle.
Contact Buyer
620.24
CAD/month
in Edmonton, AB
Before Taxes:

620.24 CAD/month
286.26 CAD/bi-weekly
143.13 CAD/week
7,442.88 CAD/year
Incl. Alberta Taxes (5%):
651.25 CAD/month
300.58 CAD/bi-weekly
150.29 CAD/week
7,815.02 CAD/year
Estimate Insurance Costs
Avoid surprises and lock your insurance offer now! Quote how much you will have to pay and get the best insurance company to bid for your contract.
powered by

The Lease Takeover Analysis "Leasing Purposes" section is an impartial review made by a Lease Takeover Specialist from LeaseCosts Canada Inc. and should be used as reference. Learn more.
For Leasing Purposes
With this deal, you are saving:
2,780 ~ 3,180 CAD
compared to leasing a BRAND NEW:
Volkswagen Golf R 5 door 2.0 TSI 288 HP 7-speed, automatic DSG with Tiptronic® 4MOTION w/ Driver Assistance Package & Orange Magma Custom Color (2,995CAD)
for 42 months
in Alberta
$0 down payment
16,000 km/year
Savings Breakdown:

| | |
| --- | --- |
| Leasing New (CAD/month) | 675 |
| This Contract (CAD/month) | 620 |
| Monthly Difference | 55 CAD/month |
| Remaining Term | x 36 months |
| Total Monthly Difference | = 1,980 CAD |
| + Winter Tires Cost (CAD) | + 800 ~ 1,200 |
| Total Savings (CAD) | = 2,780 ~ 3,180 |
For Buyout Purposes
To own this vehicle today (buying it as a used car) would cost:
49,354 CAD
Total Vehicle Debt: 56,797 CAD
Paid so Far: 7,443 CAD (13% Paid)
Remaining Lease Payments: 22,329 CAD
Residual Value: 27,026 CAD
Cash Incentive: 0 CAD
Vehicle Debt & Value
Paid so far: 7,443 CAD
Total Vehicle Value: 56,797 CAD
Vehicle Debt Breakdown
Downpayment: 0 CAD
Remaining Term: 22,329 CAD
Term Paid so Far: 7,443 CAD
Residual Value: 27,026 CAD
Cost to Own
Already Paid: 7,443 CAD
Cash Incentive: 0 CAD Buyout Price Today: 49,354 CAD
Finance the remaining Debt Today
Remaining Term + Residual Value: 49,354 CAD
2.9%

Interest Rate x 48 months
1,090 CAD/month + tax
Total Payable: 52,332 CAD
Total Interest: 2,977 CAD
4.9%

Interest Rate x 48 months
1,134 CAD/month + tax
Total Payable: 54,449 CAD
Total Interest: 5,095 CAD
5.9%

Interest Rate x 48 months
1,157 CAD/month + tax
Total Payable: 55,527 CAD
Total Interest: 6,173 CAD
---
At the end of the Lease Contract
Residual Value: 27,026 CAD (in 36 months)
2.9%

Interest Rate x 48 months
597 CAD/month + tax
Total Payable: 28,656 CAD
Total Interest: 1,630 CAD
4.9%

Interest Rate x 48 months
621 CAD/month + tax
Total Payable: 29,815 CAD
Total Interest: 2,790 CAD
5.9%

Interest Rate x 48 months
633 CAD/month + tax
Total Payable: 30,406 CAD
Total Interest: 3,380 CAD
Name: Meyyappan Arunachalam
Location: Edmonton, AB
Phone:

780-937

-XXXX (REVEAL NUMBER)
Email Address:

perfusionist.meyy

[at]

gmail.com

Date Contract Started:
Date Contract Ends:
Advantages of taking over my lease:

FREE - Almost new Michelin X Ice tires - The car came with 19" performance tires. I bought Michelin X tires with rims. Worth 1700. You can have them for free

Features of the car:

4 motion all wheel drive - rivals are ford focus RS, Subaru WRX STI and Honda Civic type R
Fender premium audio system
Top tier performance enhanced 2.0 TSI engine, from 0 to 100km in less than 5 sec
Dynamic chassis control - with 2 drive mode selections
Digital cockpit and ambient interior lighting
Tech features - Basically everything you can think of including:
Park distance control
Adaptive cruise control
Blind spot detection
Light assist