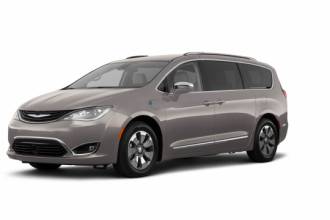 CAD/month x 30 months
2018 Chrysler Pacifica Hybrid Limited (ID: #11695)
712
2018 Chrysler
Pacifica Hybrid Limited Automatic 2WD w/ Panoramic sunroof
Payment Details
Current Payment: 712 CAD/month + tax
Original Downpayment: 2,000 CAD
Residual Value: 18,722 CAD
Months to End: 30 months (Jan, 2023)
Vehicle Status
Contract Allowance: 18,000 km/year
Current Odometer: 37,100 km total
Available Now: 21,160 km/year (1,763 per month)
Excess Km Cost: 0.16 CAD/km
Deal Special Perks
Perks are determined by LeaseCosts Canada Inc. and not by the person who listed the vehicle.
Click here to MAKE AN OFFER
712.00
CAD/month
in Ottawa, ON
Before Taxes:

712.00 CAD/month
328.62 CAD/bi-weekly
164.31 CAD/week
8,544.00 CAD/year
Incl. Ontario Taxes (13%):
804.56 CAD/month
371.34 CAD/bi-weekly
185.67 CAD/week
9,654.72 CAD/year
Estimate Insurance Costs
Avoid surprises and lock your insurance offer now! Quote how much you will have to pay and get the best insurance company to bid for your contract.
powered by

Lease Takeover/Buyout Analysis
Business Vehicle Analysis
This section is very important if you are interested in the vehicle for Uber, Lyft, Turo, Getaround, vehicle rental or for a business. (Learn more)
Distance Analysis
Cost to drive 100km: (CAD)
(or 0.40CAD per km)
47.47CAD/100km (Original Contract back in Jan, 2018)
Time Analysis
Cost per day: (CAD)
23.41
+ tax
+ insurance
+ km driven & fuel
(0.11CAD savings per every 100CAD of incentive)
Remaining Km
Can be driven up to:
406.92
km/week
without any
additional costs
Excess km cost: 0.16CAD
346.15km/week (Contract Original back in Jan, 2018)
Location: Ottawa, ON
Date Contract Started:
Date Contract Ends:
---
This vehicle is in a great condition, accident free and smoke free. The color is molten silver, comes with the panoramic sunroof. It also comes with the Extended Warranty (5y/100k). On delivery give me $1000.00 and this can be yours today! You can also choose to buy out the vehicle right away for the amazing price of total $45,354 + tax (1K down payment included), this is a fantastic price for this car with all those features, see for yourself!!!.
Yuri
Although I have a Quebec phone number the car is in Ottawa.