If you have never leased a car before, this will be one of your primary concerns: "How do I get into a Car Lease? How is the New Car Leasing process itself?"
Well, for sure it is not a one day process, but neither a month one. Usually, from the day you decide to get a new car from a dealership to the day you get it, you may need to wait between 3 - 7 days. It is very rare to just show up at a dealer and leave that same day with the car, and here is why:
The model and colors you want, may not be in stock(their parking lot). They will need to bring it.
Brand new cars are kept with the original preservation until these are delivered to the clients.
Accessories need to be installed.
The dealer needs to do a Credit Check if the car isn't paid in a single payment (95% of cases)
Plus many other factors, of course. If you are new to the Car Leasing terms, I suggest you read my previous articles about the advantages of leasing a car and the specific benefits of doing so in Canada.
So, going back to "the Process," how is it?
First, do a Market Study
Don't rush. This is your first decision and, the car you choose will be "the one" for the next few years. Take a couple of weeks asking yourself: "What do I want?" There are a lot of options out there, a lot of manufacturer, types of vehicles and alternatives for a budget. As monthly price is one of the main factors clients decide on, I would suggest you use the Lease Explorer and have all available offers for a budget in a single place. A new car leasing contract isn't something you should decide right away, and even before knowing what were your options.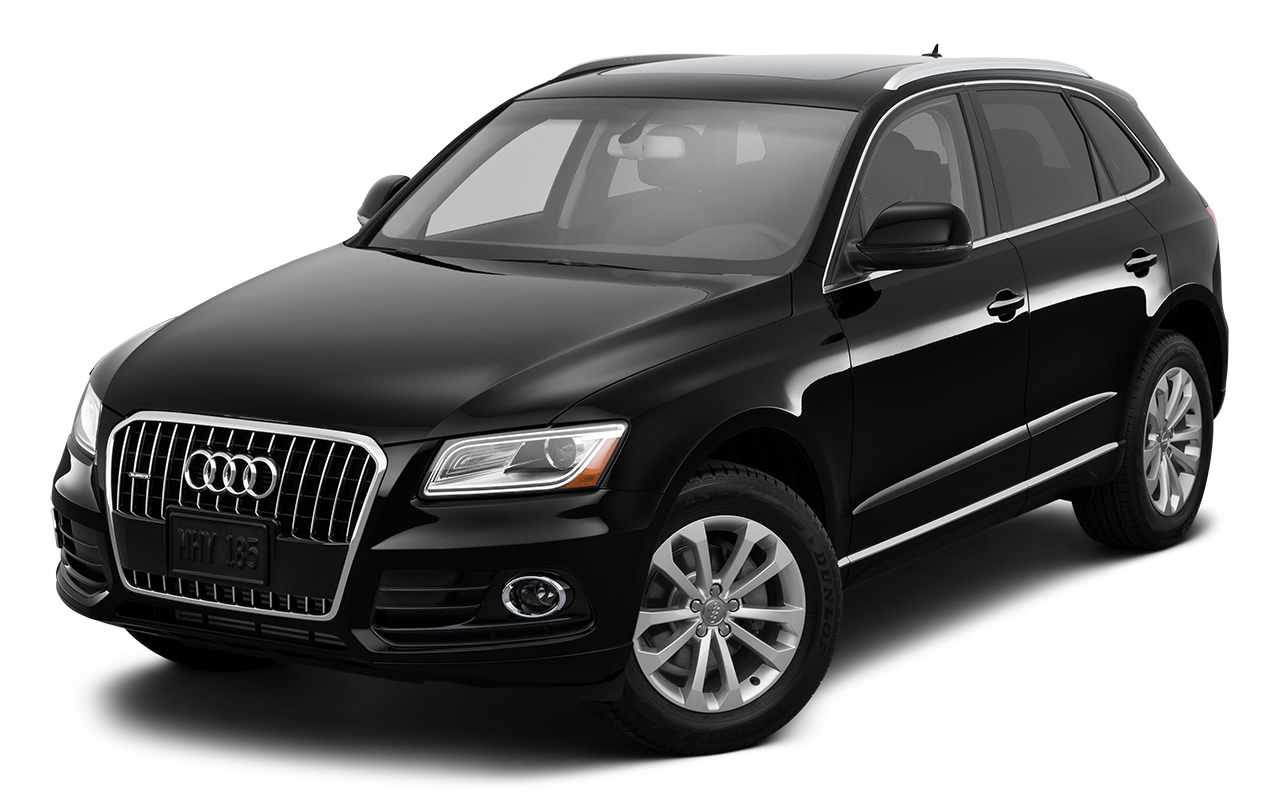 The Audi Q5 is the top Selling SUV from the German Manufacturer in Canada. Still, you should always test-drive it.
Once you know what you want, go for the best deal you can get.
Negotiation & Agreement
Even if these two are together, doesn't mean you need to do it right away. Again, take your time. You know what you want, let the dealers fight for your deal. You can also use the following set of Tips for Getting a Good Deal on your new car.
Don't be afraid to come up with specific needs that will help you close a deal pretty fast like:
If you add me the tinted windows and the remote starter, I'll sign right away.
Offer me something you know I won't reject...
If I get the AWD model, would you make it to XXX/month?
Once you get the price you were expecting, go ahead and close your deal.
Credit Check
Running a Credit Check is one of the most important steps for a dealer for closing a deal. As dealers represent the manufacturers, they obviously need to grant that the asset they will be giving you for the next few years, will be paid accordingly as agreed on the contract.
This is why it is imperative, and mostly for avoiding surprises, to be prepared in advance. Services like Equifax or TransUnion, run Credit Checks that you can take on your own and have on your hands before the dealer. Remember than leasing a Car is similar, in finances terms, to getting a mortgage or a loan from a Bank.
The condition of your credit score will determine the variation in the interest rate for your deal. So, once everything is done, the dealer will contact you and will let you know when the car will be ready for delivery.
Lease Sign and Delivery
And the expected day arrived. You'll be jumping into the dealer very happy because you know that you'll be leaving with your brand new car. Some paperwork is always mandatory to close the contract, make the first payment, to get the plate, but overall, this all can be done in less than 2 hours.
One of the most important parts of the delivery is "the inspection." Although new cars are "brand new," you need to ensure everything is in place, the team that set it up didn't forget anything and that your vehicle is ready to go. Once you leave the dealer, it is your responsibility, not the dealer one, so double check the list provided by the manufacturer.
Gas and pedal!
So that's it. It may be a little bit long, but definitely worth it if you had a beautiful process and you are happy with it. Just remember to make the regular oil changes and see you back in a couple of years!