Presented two weeks ago at the LA Auto Show, the new 2019 Subaru Ascent will be the alternative of the Japanese manufacturer to compete with the 3 row SUV segment. We've seen manufacturers recently like Volkswagen trying to reach this audience, trendy among North America and China. The starting MSRP hasn't been defined yet but apparently will round around the 34,000 CAD for the base model.
Key Features
My readers know I like quick reviews and I go straight to details. So here are the ones of the new 2019 Ascent: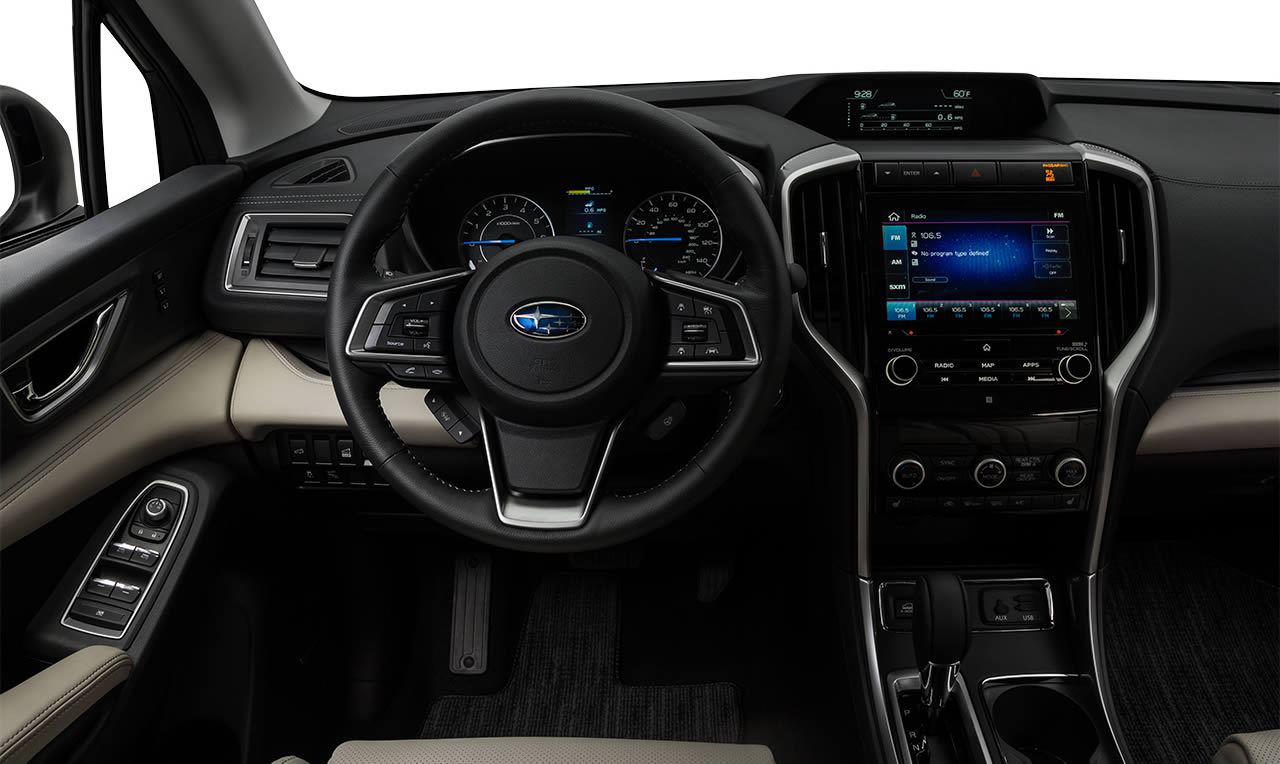 The dashboard shows up as a beautifully balanced piloting cockpit.
8.7 inches Ground Clearance: Subaru's style. The same as the Forester, Outback...
Standard AWD: As any Subaru.
153.5 Cubic Feet Passenger Space: Fits a 70 inch TV on the back when all back seats are folded.
Up to 8 Passenger setup available.
Starts with 18-inch wheels and 20 is available.
5,000 lbs towing capacity
CVT Transmission with Hill descent control (yes, like the Pathfinder and the Pilot)
Heated & Ventilated front seats + 19 Cupholders
Apple Carplay and Android Auto Integration
Wi-Fi Connectivity and available 8 USB Ports
Keyless Access with Push button Starts
Pre-Collision Braking, Adaptive Cruise Control, Automatic Collision Notification, Blindspot Detection, Lane Departure warning and prevention & Reverse Automatic Braking
Remote Engine Start with Smartphone Integration
Smart Rear-View window with camera support
LED Responsive Headlights & Rain Detecting Wipes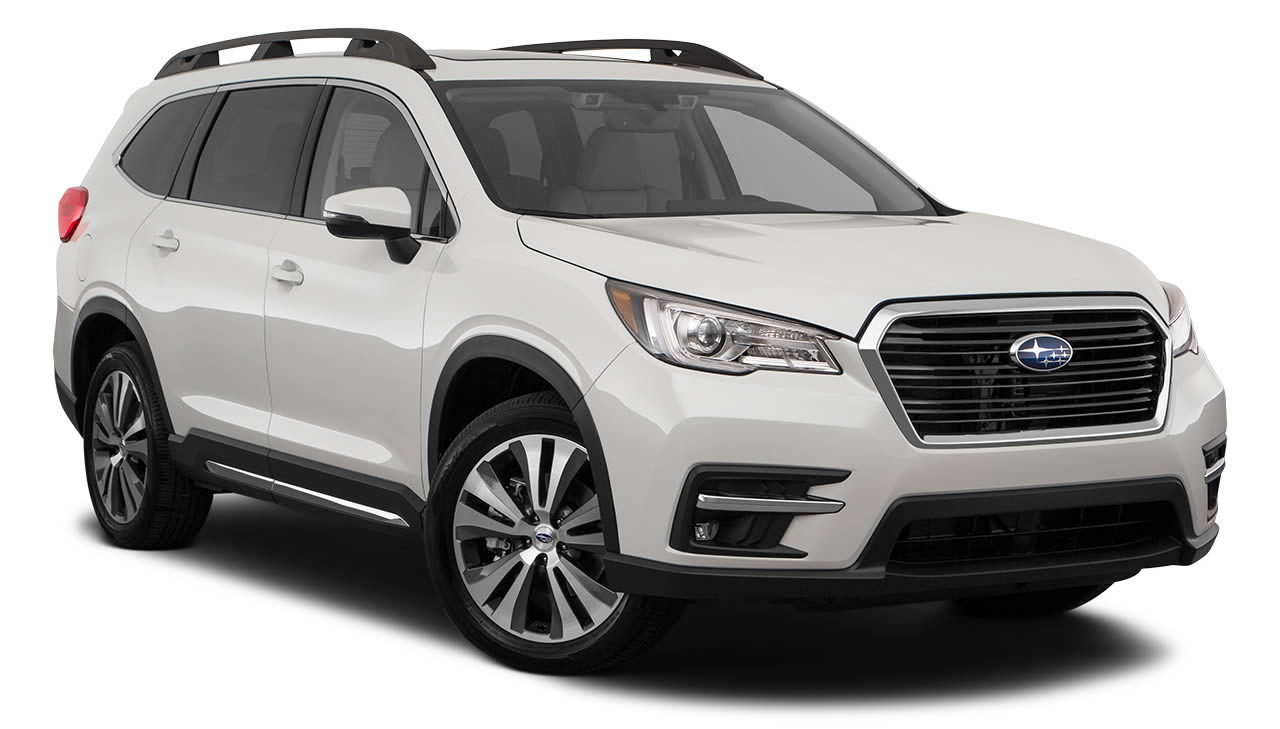 The starting MSRP hasn't been defined yet, but it should be around the 32,000 - 34,000CAD.
Nice Reviews Out There
Remeber that the vehicle is not for sale yet, so the available reviews, so far, are purely based on the manufacturer presentation, and the test drives taken during the vehicle launch in LA.