Doing a lease transfer is one of the alternative ways of ending up a lease contract for a person and continuing for another one. Although I've written multiple articles about doing a lease takeover, I have never done it from the actual "new owner" perspective. So here is how I will start paying my debt: the things you need to know and have for granted before jumping into someone else's lease.
#1 - Your Credit Score is The Key for the Lease Takeover
That will always be the variable you will bring on any dealership: your Credit Score. There is no a chance for a downpayment, or for renegotiation. You will need to demonstrate you are capable of the contract continuity: Check your Credit Score right now.
If your Credit Score is low, then you will need to seriously evaluate the chances to pull it up. When you acquire a lease from someone else, you acquire the whole remaining responsibility. This means that the bank will ultimately decide if they are willing to do the transfer or not. If that is the case, then you will need to make a full stop to your plans and evaluate a temporary solution. A good alternative is to start building your credit with Refresh Financial; they have outstanding programs for it.
But the Debt is Less Now
Unless you are taking the lease of someone else who just got it, there are very high chances that the remaining amount to be paid is, on average, less than half the original one. Still, a car lease is a secured loan that banks can always recover if somehow, the lessee defaults the contract.
While getting the original lease could have required a 700 credit score (hypothetically), for a 25,000CAD loan, maybe the creditor would accept a new lessee with 650 for the remaining 10,000CAD of the debt. I'm mentioning this example to make it better to understand, but please, do not take this literally.
The Vehicle MSRP Also Defines
In the previous example, a 25,000CAD loan could easily be for an AWD Nissan Rogue SL, with an MSRP close to 38,000CAD and leased for 60 months. A vehicle with a higher MSRP would mean a higher original loan and a higher remaining one, compared to other alternatives, even if the monthly payment is similar. The value of the asset in question would be, in fact, higher and the creditor would be more exquisite when choosing or approving clients.
You need to be aware of that and focus your search on vehicles that seem reasonable with your current financial status. Creditors will not overlook this detail and will quickly turn you down if they feel unsafe.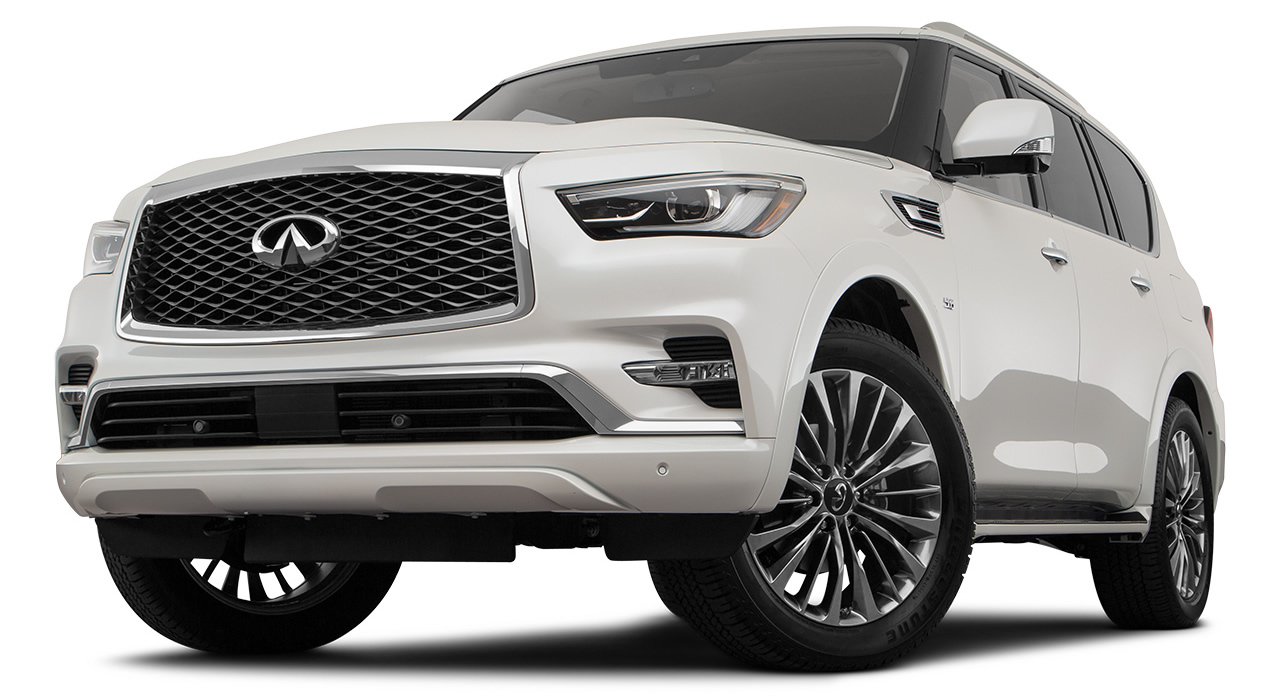 i.e.: An Infiniti QX80 (MSRP 77,350CAD) on a 36 months lease is around 1,252CAD/month. Even with only eight months left, the remaining debt is around 10,000CAD and the residual value around 35,000. Banks will be prudent transferring a liability of around 45,000CAD.
#2 - Check Warranties, Wear & Tear...
I've always suggested people to lease with two main coverages:
Full Warranty Coverage: As no one likes to go to the mechanic and way less to fix a car that isn't yours. If the manufacturer warranty is for three years, do not lease the vehicle for more, unless you add an extended warranty to it.
Wear & Tear: If you do not know what this is, please refer to my article Lease End Protection: Always Take It. This is the 2nd Car Leasing commandment, Wear & Tear coverage. Whatever physical problem the vehicle has, you will be held liable for it, and now we jump to #3:
#3 - Evaluate Physical Damage
I have an uncle who says "Used cars cannot be seen at night," on a car purchase context, of course. A leased car isn't a used car, but it is a used car, somehow. I know it sounds confusing, but basically, you are acquiring someone else's "new car" that was used for a while.
A scratched windshield may be a safety problem, a dent could make a door not work correctly or a problem may be present on any of the dashboard controls of the vehicle. I don't mean you need to be paranoid, but you need to do an overall check. If the car is under warranty and the "Wear & Tear" (W&T) is also part of the contract.
#4 - Review the Contract
One thing is an ad, another thing is the vehicle, and a third one is a contract. Once you know it is a car you can afford, you like it, you drove it, and you want it, ask for the paperwork and make copies of the essential part of it: the numbers. Be respectful and cover any confidential info from the current lessee, but have a copy of the numbers for your math. Review everything and verify that everything is in order.
The contract will provide you the following information:
The Dealership.
The monthly/bi-weekly payment.
The Warranty and W&T details (if included)
Any other additional product/service.
#5 - Call the Dealership and Run the Credit on the Phone
This is a step that you have to do at the very end of the process and only once you have:
Checked your Credit Score beforehand (to avoid surprises).
Agreed with the person who has the car to start.
Confirmed that no one else will be doing a Credit Check for the same lease takeover.
And from now on: Good luck on the lease takeover! You are all set to go!