If you acquired a physical copy of Car Leasing Done Right before May 21st, 2022, then please refer to this correction:  Errata correction for "Car Leasing Done Right": (Pages 16-19)
While the whole book message and even the chapter one doesn't change, there is a small erratum I needed to do on the Kindle edition of it. Essentially, I:
Replaced data from Hyundai Canada calculator with VW Canada
Corrected the interest rate calculation and analysis + verified it with the Canadian Automotive Protection Association lease calculator.
Following an analysis from @MJonMoney in a blog post on May 19, regarding my interest rate calculations, I corrected the mistake in my book. The correction was updated on Kindle Direct Publishing on May 21st and is available for update on e-book readers. For printed editions before May 21st, 2022, these updated pages will remain public here and also on the LeaseCosts Canada website.
The correction info comes from the calculations I re-do on the VW Canada Build & Price Tool. There is a slightly more detailed explanation here: A mistake I made in my book.
A special thanks to Michael James for leading me towards reviewing my calculation and understanding of the interest rate analysis. Thanks again @MJonMoney!
-----------------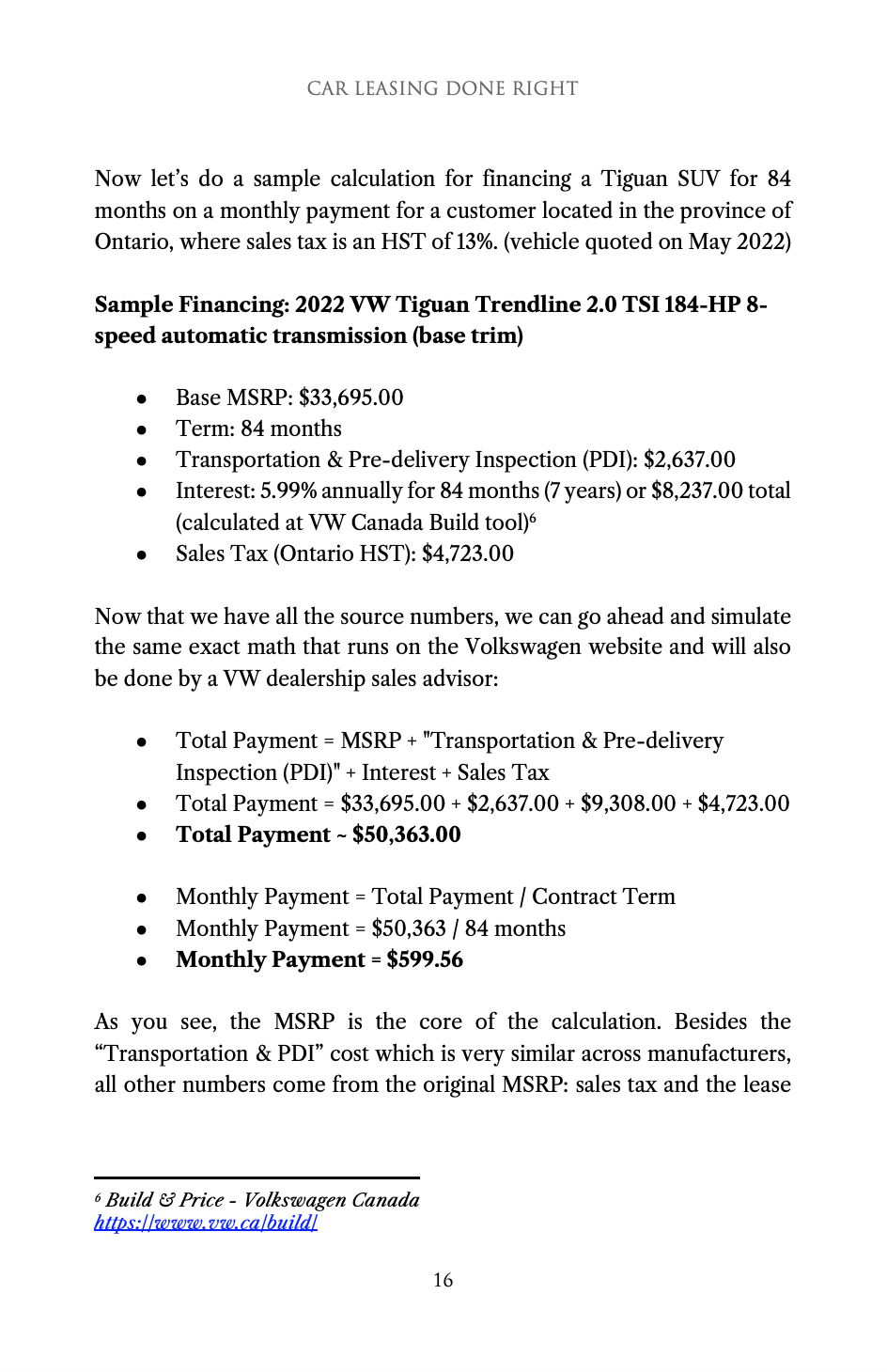 Page 16 -----------------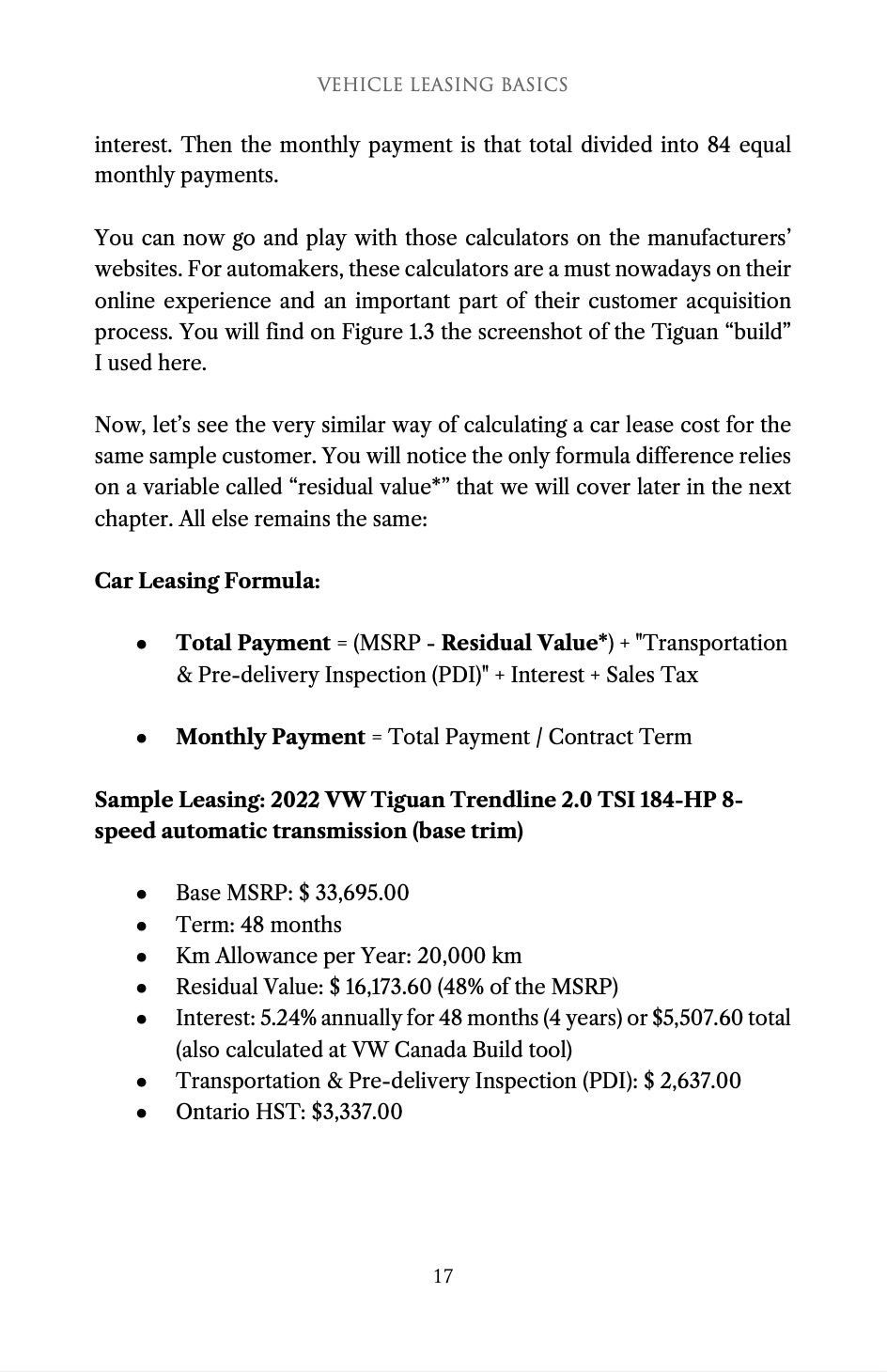 Page 17 -----------------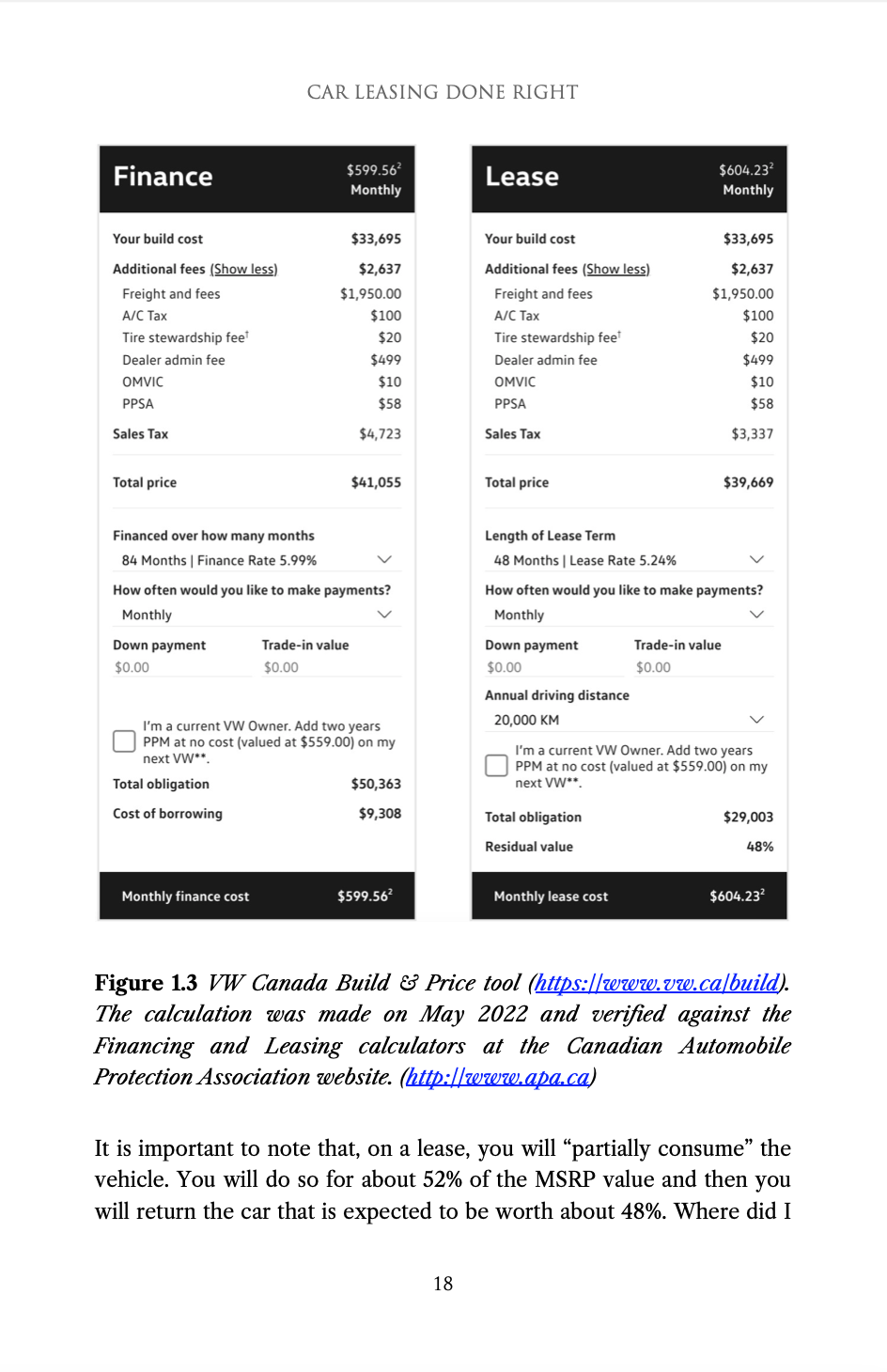 Page 18 -----------------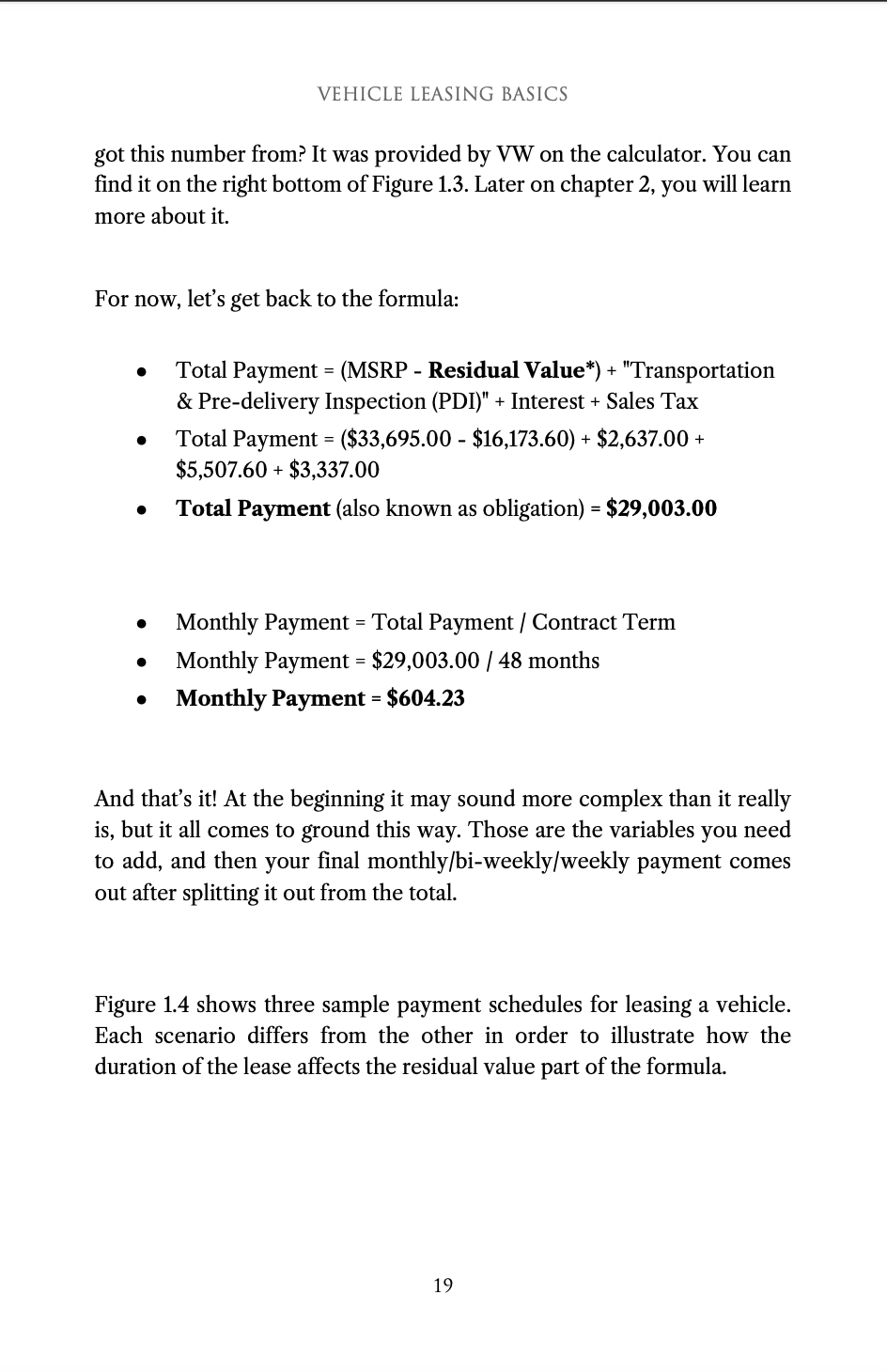 Page 19 -----------------