Among more than 1,900+ salary reports at indeed during the past 36 months, an Uber driver in Canada makes an average 20.02CAD/hour. Depending on how many hours you drive for Uber per week, it can range from a gross $44,000/year by doing 40 hours/week & taking two weeks of vacation, but those are ideal numbers. I won't discuss the income topic now, but for sure I'll jump into the subject of the vehicles that will allow Uber drivers to move around by exploring the requirements and figuring out which are the best cars for UberX in Canada.
Vehicle Requirements Specified by Uber
So I will take the sample of the Uber "regulations" for the city of Toronto. While these cannot be used as a direct legal advice, feel free to use the following list as an introductory reference:
A 4-door vehicle with independently opening doors: It doesn't matter if it is a hatchback or a sedan or either an SUV, but for sure not a Coupe as passengers will ALWAYS be on the back and have to be able to jump in and out using both doors.
Good overall condition with no cosmetic damage: Small scratches could pass, but for sure overall visuals need to be in good shape.
No commercial branding: As the service is intended for independent drivers, although it doesn't mean that only the vehicle has to be registered to an individual. It could also be registered or belong to a business, but not to a taxi company.
No salvaged or rebuilt vehicles: If somehow there was frame damage, airbags already went out or the car was stolen at some point, it will not be allowed.
No full-sized vans or trucks: For the specific case of the UberX.
Snow tires or all-weather tires installed from December 1 until April 30 the next year: A particular "Private Transportation Company" (PTC) license is required to work with Uber anywhere in Toronto.
Pass a yearly vehicle inspection by a licensed mechanic: After these, you will receive a Safety Standards Certificate' (SSC) that needs to be submitted digitally to Uber to get final approval.
Regarding the vehicle inspection, it is also required for new vehicles. New vehicles will receive the SSC way faster than older cars, but still need a Certified Inspection Center to guarantee the vehicle condition for Uber legally.
Best Cars for UberX in Canada
This is the most crucial part of this topic: which vehicles? Although there are some specificities, depending on the region of the Greater Toronto Area, let's say that for driving with Uber anywhere in the area, your car has to be no older than seven years (2011 at the moment of writing this article).
UberX vehicles range from compact to mid-size, crossover and SUV, but still, you can notice, when driving or riding cabs around North America, that mid-size Sedans are very popular taxis. When you take an Uber in South America, although multiple vehicles available in the market here, are available there too, compacts are more popular. The same happens if you go to Europe.
Now, among all options, the things I would look for on a vehicle for doing Uber (and more specifically, UberX):
Fuel Efficiency (having a Start/Stop system will help a lot)
Rear Space & Trunk Capacity
Rear Climate Control & USB Charging.
Advanced Safety Systems like Frontal Emergency Braking, Blind Spot Sensors...
These four aspects create a mid-point among costs, comfort, and safety that will result on the following alternatives as the main ones for this analysis: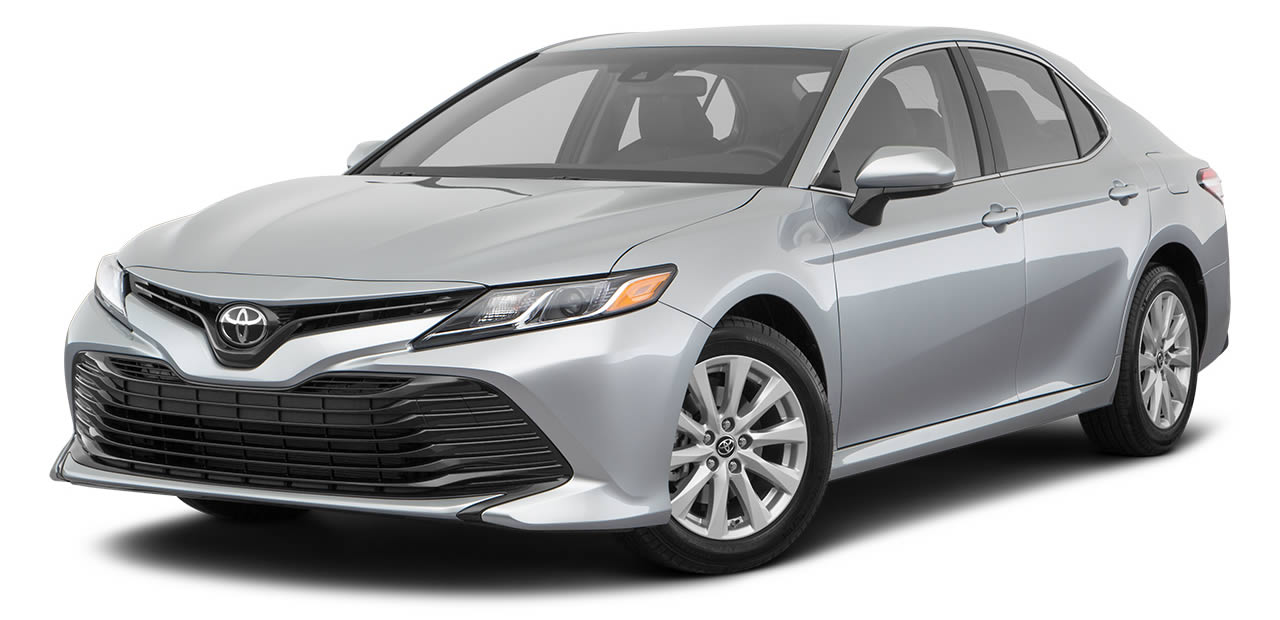 The Camry is the most popular Taxi vehicle in Canada, and the most recent edition's features make it peak as the #1 best car for UberX in Canada.
Is it Worth Leasing?
I will talk about that in a separate article, as there are additional costs related to leasing for business or for commuting, but I will leave that for a separate article. Main factor... I would say, so far it will depend on how many hours per week you expect to drive with Uber. That will be my initial statement so that I will focus a new article soon on something like:
"... leasing a car for Uber is worth if you drive more than X hours a week..."