Snow Removal season in Montreal starts officially on December 1st and ends on April 1st. During this time, you will be pretty happy with the parking prohibition that once a week takes place on each side of your street, but then you need to be aware of Snow Removal Operations.
Following, a list of tips that I regularly follow to deal with the fact that my car sleeps on the street and, every winter, around 25,000 vehicles are towed in Montreal due to snow cleanup:
Watch for the signs
Yes, the orange signs we all hate while looking for a parking spot is the main sign you must look for. Although sometimes stuck in the snow and a little bit hard to find, it is the first sign you should look when you are parking your car during winter.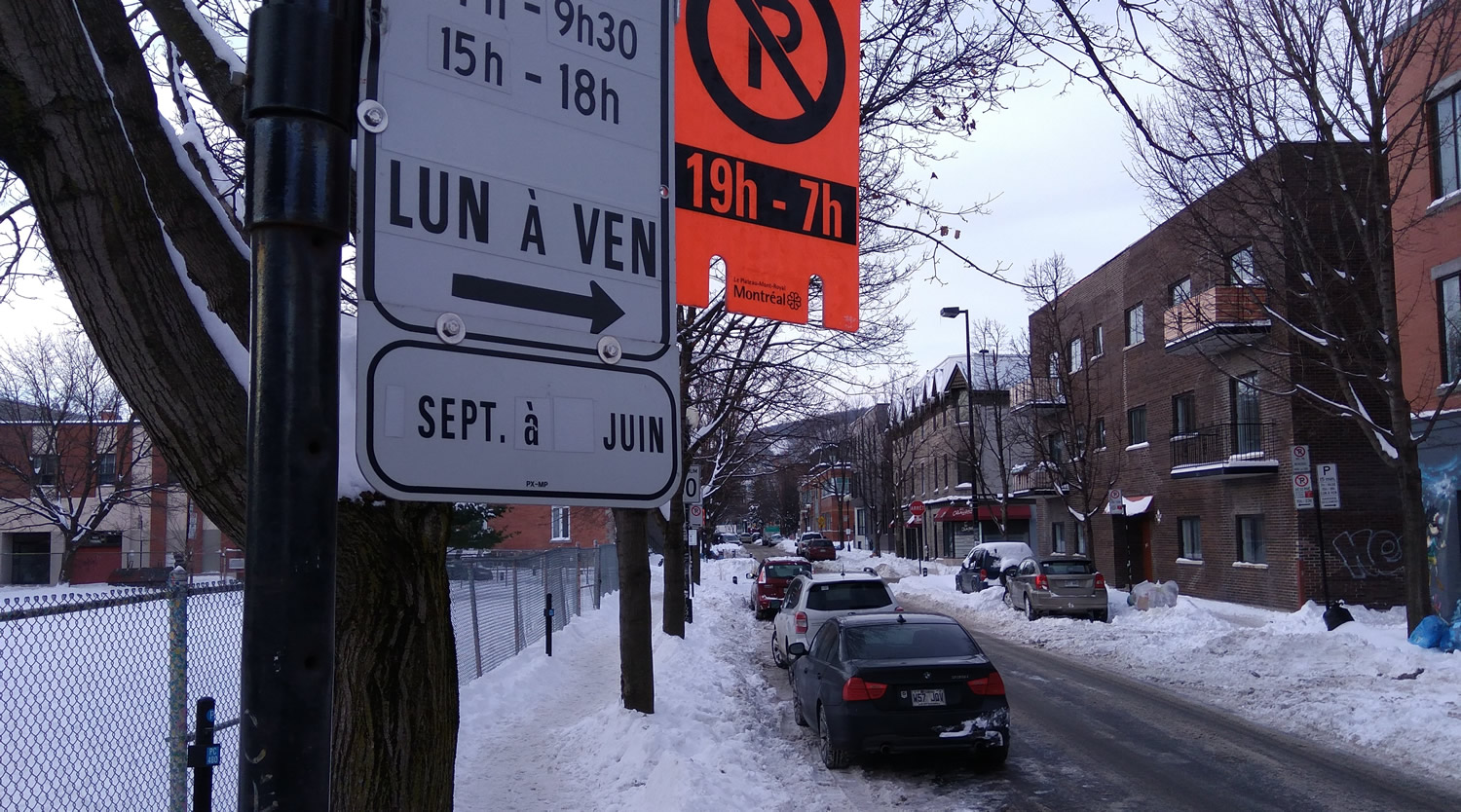 Connect with Info Neige Webpage & App
Info Neige is the web app the City of Montreal created for letting everyone know the status of the cleaning operations around you. Even for visiting someone, commuting to work or just moving around, it is always good to have an idea of how the streets around you and your destination are. Even more important, when you move your car because your street will be cleaned, you need to be sure you won't leave it in a place that will also be cleaned at the same time.
Info Neige is also available as an iOS and Android App that I strongly suggest to all those who drive and have a smartphone.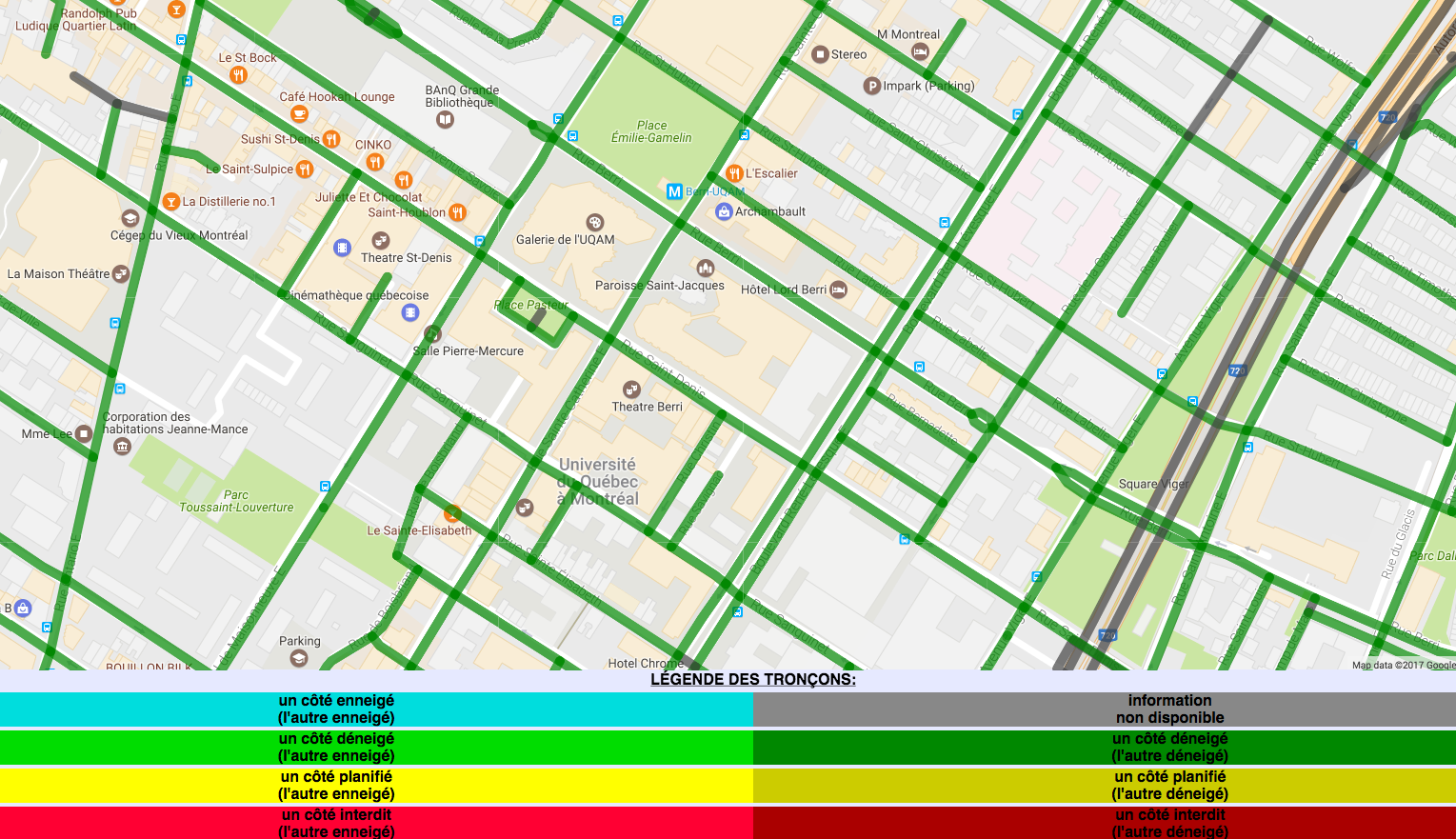 The system is very detailed and allows you to explore the city using a map or either doing a search by address, empowered by Google Maps.
Setup Notifications for your block
As Snow Removal operations regularly happen on the 7h - 19h or 19h - 7h cycle, just ensure to be aware of those periods. Parking prohibition signs are usually installed more than 12h in advance, but the safest way is to sign in for notifications at https://infoneige.ca:
Email: Notifications are entirely free, and you will receive and email when the cleaning is SCHEDULED and then when IT IS DONE.
SMS: Mobile Messages are synchronous with the emails. You need to pay a 0.99CAD fee for the whole season, which sounds reasonable if you are not the kind of person who is checking the email regularly and take into account that a regular towing fee is around 135CAD.

Still, "towing happen."
Sometimes, even after you were totally paranoid, looked everywhere and you would bet your life "you were properly parked," then you are towed :( Yes, "towing happens," so then just be prepared to get your car back, and yes, you will have to pay a fine.