A few days ago I received a recall letter from Volkswagen Canada regarding a Recall on my VW Atlas. Not a big deal, just some missing screw caps of the headlights that need to be checked. I did already set up my appointment and will fix it tomorrow. But still, if you have never received one before, I'll share some details of how the recall works.
Urgent? You'll Get Notified By Mail
The postal service is the most traditional and safest way to connect with people. Email is great, but still, massive computers printing tons of letters with VINs, names, and addresses to be sent.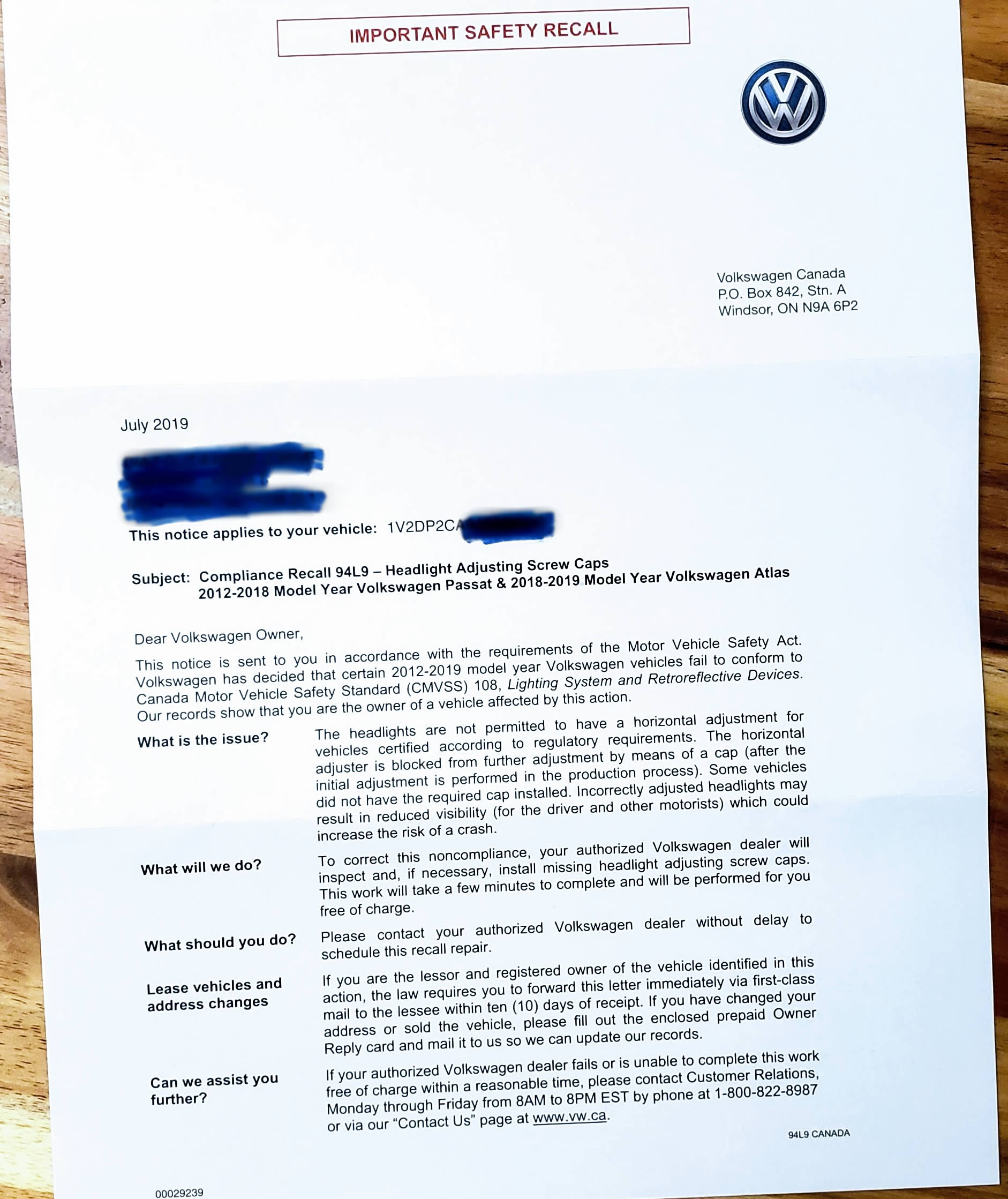 Letter received notifying of the Recall 94L9
Although it is not specified on the letter if you search for the recall information on the Transport Canada website, you can find more detailed information about it. Basically, Transport Canada, while doing way other things, also takes care of the regulations country-wide when it comes to vehicle standards. These are known as Canadian Motor Vehicle Safety Standards. 
In fact, while searching for the model, I found other recalls that may affect or not the same vehicle: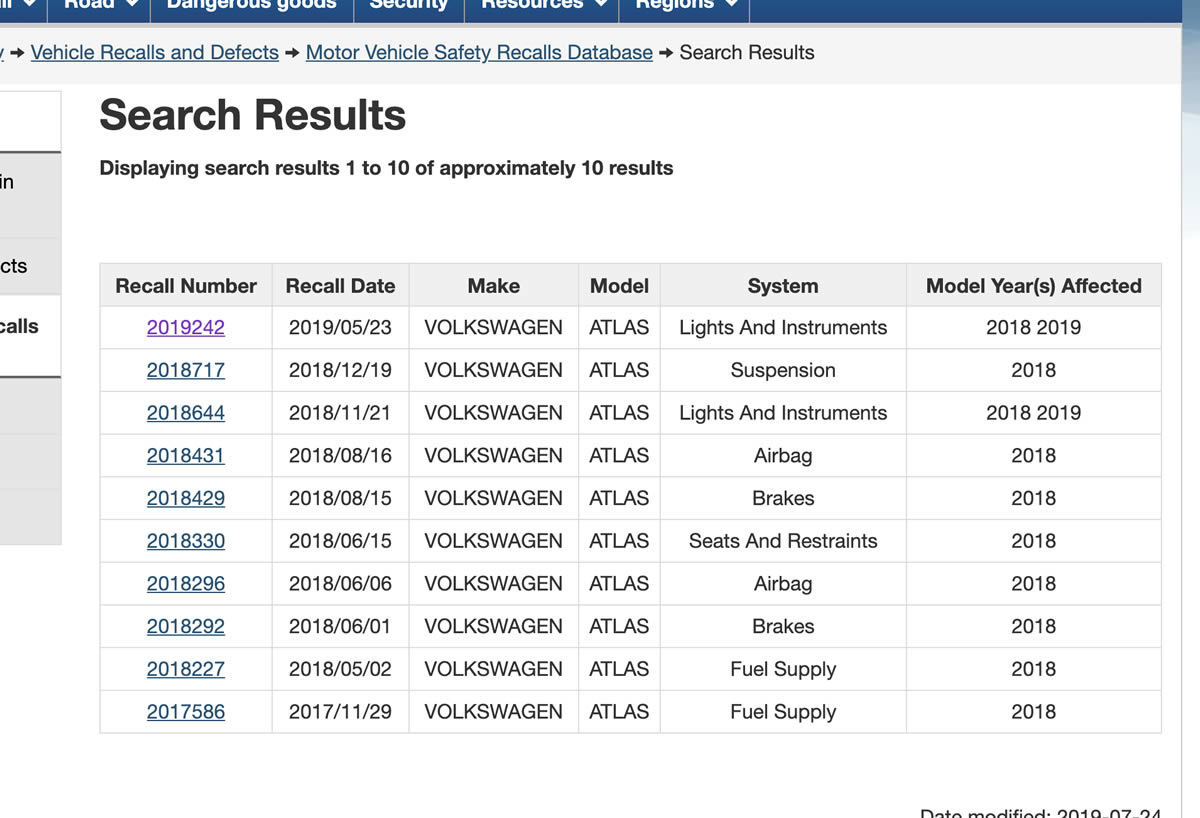 The full list of Recalls on my 2018 VW Atlas.
While you can always assume that postal mails may be the most serious ones, don't underestimate any other that may or may not have been notified to you. At least, once a year, check if there is something new on the Transport Canada Recall Search tool.
Now, there is one detail you need to be aware of. Not all of these apply to all vehicles of the same model. Vehicles are part of a production line and, once defects are found, the new vehicles built after a specific date, come along with these recalls fixed as those are incorporated in the production line.
You need always to verify if it applies to you. 
Drive Safe!