I don't drive a Tesla yet, but probably will soon. Those are the best affordable, most optimal, and safest vehicles out there. Maybe later in early 2020, I do a lease transfer on the marketplace and jump into a Model 3. But will leave that for a future post — today, where Tesla drivers can charge their vehicles today in Canada.
Tesla Superchargers
While electricity costs are lower in Canada than in most of the U.S. it doesn't mean directly that it is way cheaper to charge an E.V. on a charging station. You can have a charger at home, but an actual Supercharger is like a charge station with an area for multiple vehicles to charge together. It is like a gas station but basically to power up the batteries.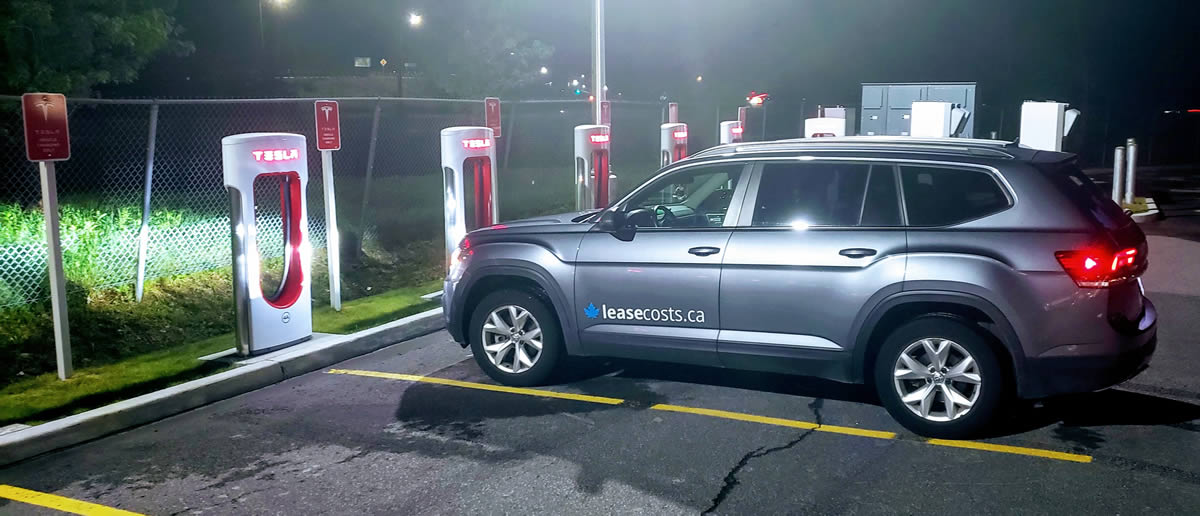 Wish I could charge my Volkswagen Atlas here ;)
According to the following math, charging a Model S for driving 1,000 km would cost $48 while a similar vehicle running on gas would cost $130 (or 63% cheaper):
Charging costs are approximate. Charging cost estimate assumes Supercharger cost of $0.26 per kilowatt hour. Gasoline cost assumes 11.8 liters per 100km at $1.10 per liter. Cost may vary depending on the vehicle location, configuration, battery age and condition, driving style and operation, and environmental and climate conditions.
You can find more details about the Superchargers in the Tesla official website.
Supercharger stations across Canada
You can find the exact location of superchargers using Tesla's Map view, but here you can get a pretty nice overview of what is already available across our country.
GTA: Toronto - Mississauga - Hamilton

Greater Montreal Area

Vancouver Metro Area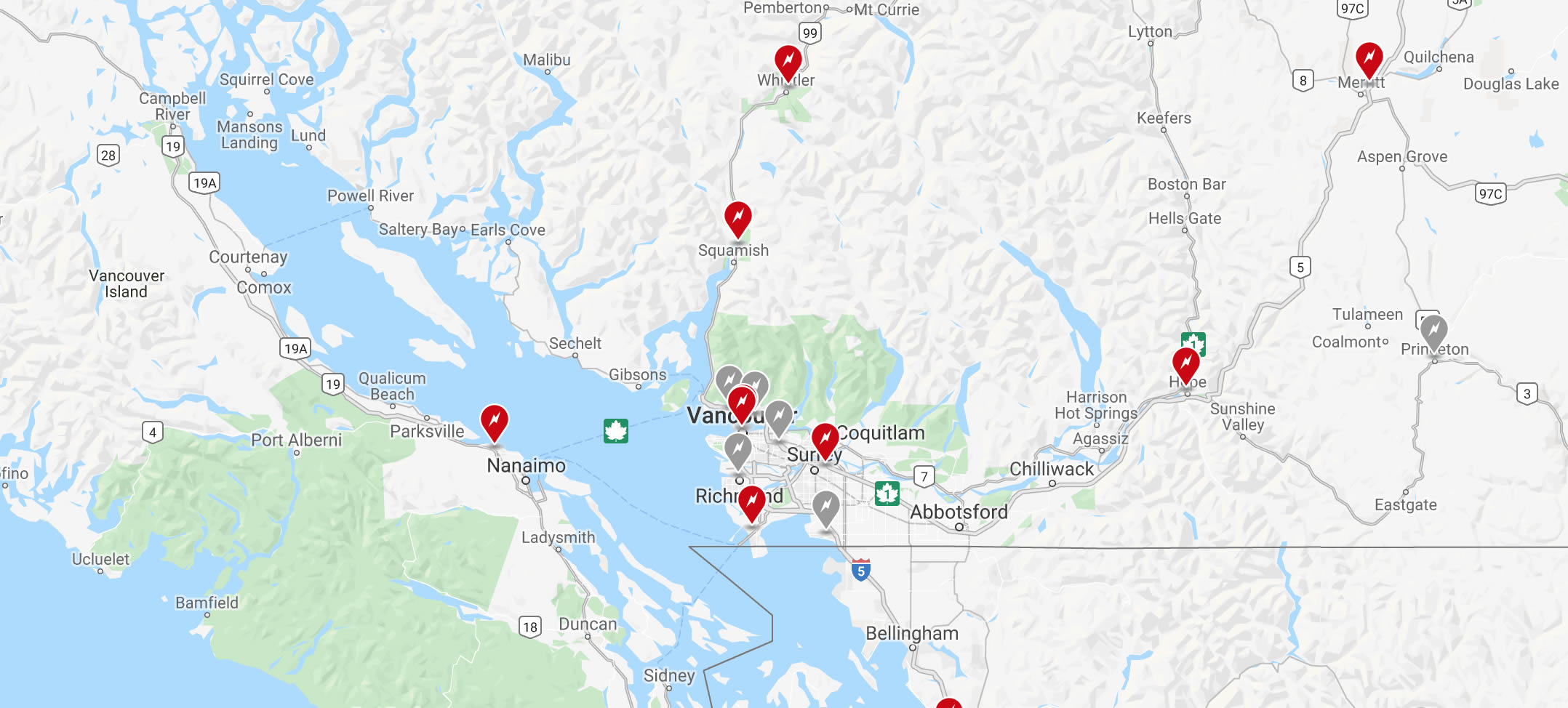 If you are interested in leasing or financing a Tesla in Canada, you can refer to Tesleases.com: