Would you put a "for sale" sign outside of your house just to know if somehow someone is interested? Probably not, and even more if it will cost you lots of money to get an agent and set it up. Sometimes, we are afraid to know if it is possible to do something or not, just to have an idea and come up with your future plans. How about if you could just post your house for sale on a classifieds website and then, see what happens? Well, that would sound more realistic. So, today, here I present you the same concept, but for Lease Transfers: our new Lease Takeover Hub.
We Have Launched a New Section
At LeaseCosts we have launched an entirely new section: the Lease Takeover Marketplace. Lots of details regarding how will it work, publishing fees, review and assessment of the submissions will be published later, but for a limited time, we will be accepting and publishing all submissions at no charge.
There you can post your lease for transfer NOW, and it will be published for three months to the hundreds of thousands of Canadians that use our tools. One of the best places to put your lease is among the new car offers, in the end, a demo, a new car and a lease takeover can be the same thing if done correctly and all of these are conceived for the same audiences.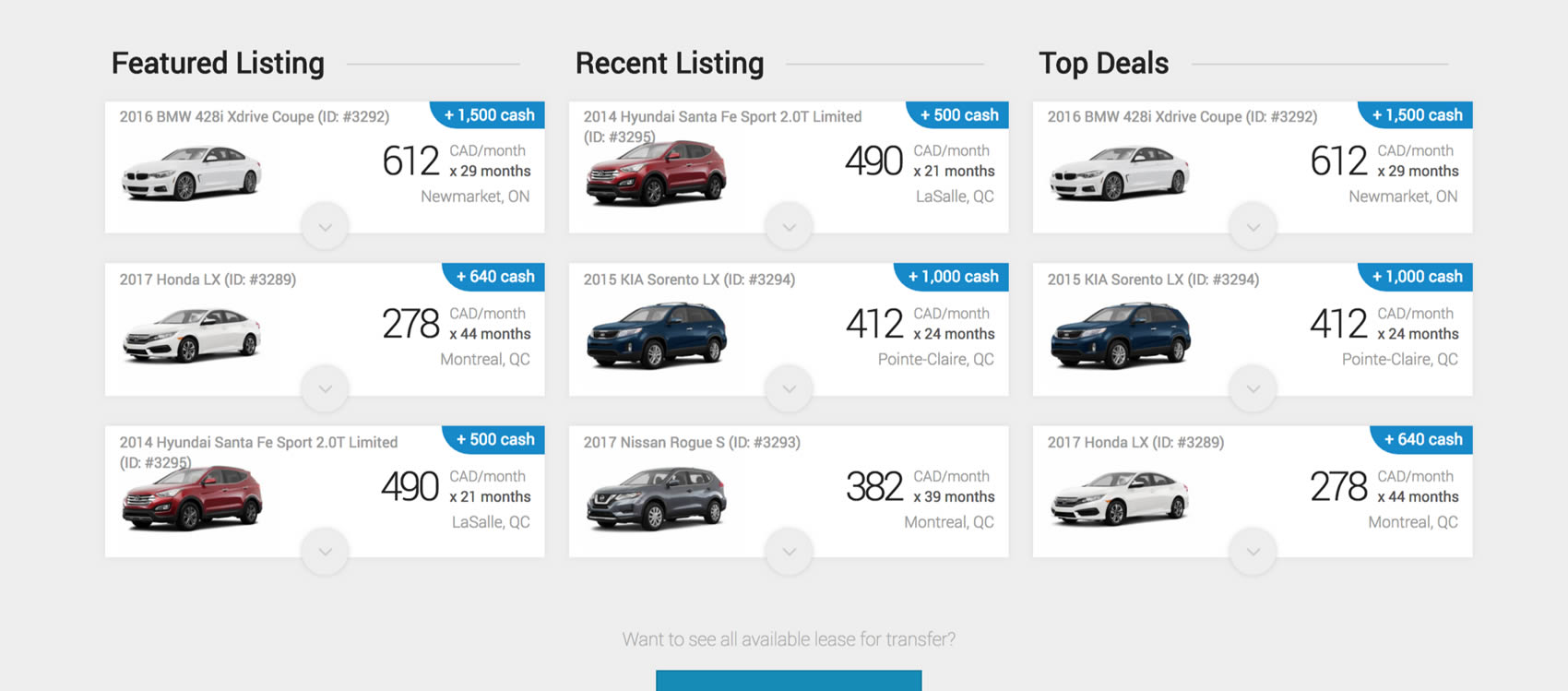 Using the same concept that LeaseCosts popularized of browsing the market using price tags, we have built from scratch our new Lease Takeover Marketplace.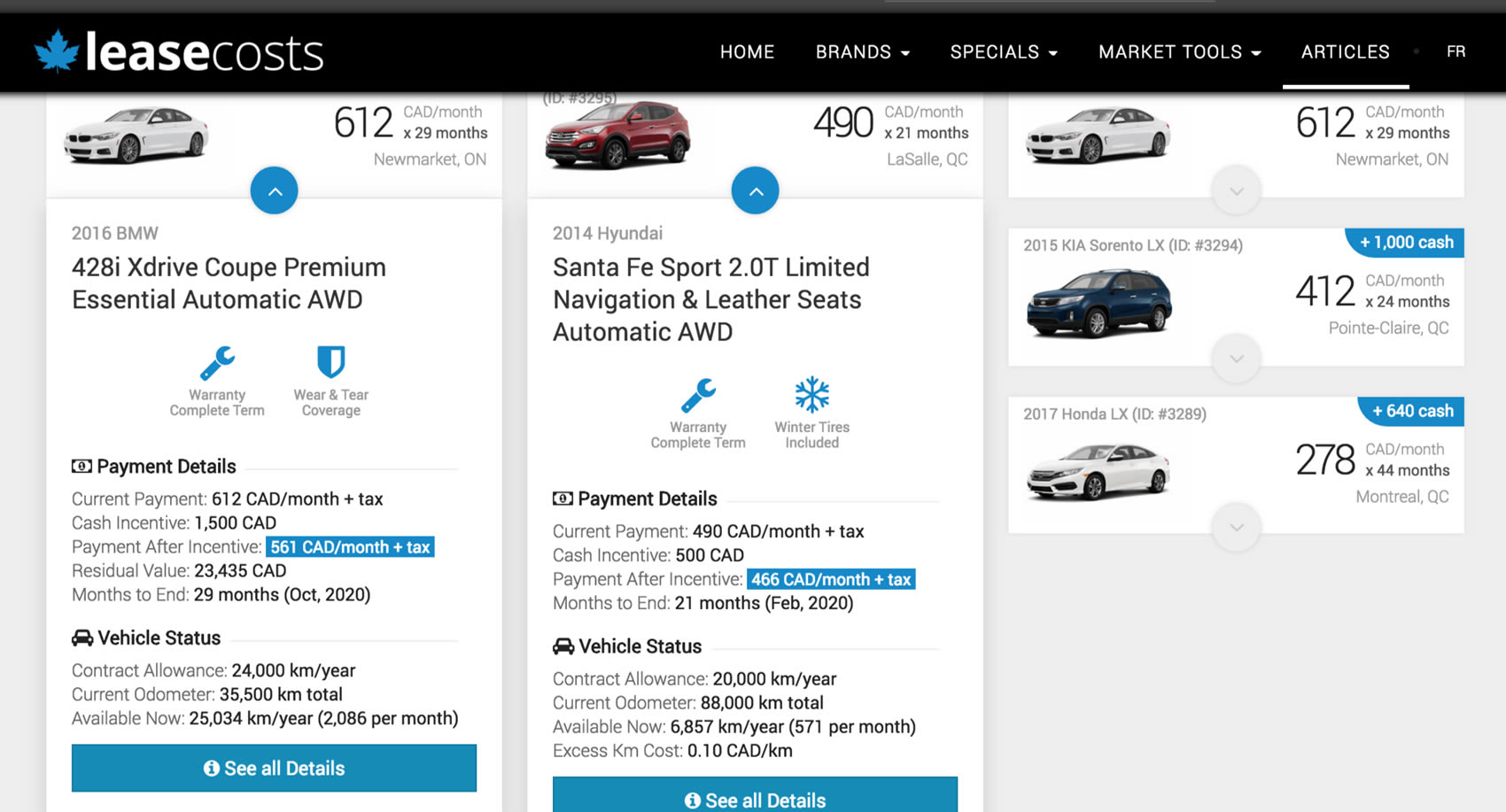 The new way of fast-browsing the deals and exploring the details allows for a more interactive and understandable way of exploring all available options near you.
We are launching new Features Every Week
While the Marketplace is in Place and ready to go, all vehicles submitted during the launch phase will be reviewed and published for free, so don't waste your time now if you are interested in transferring your lease.
More details and news to follow up soon. In the meantime, go ahead and post your car while it is FREE!