We are happy to see how our marketplace grows. It demonstrates inventory movement, audience acceptance and effectiveness but more than anything: value. We are helping people. We are making their lives easier, for both the seller and the buyer. Numbers are complicated, but we are definitely on the right track to make these easier to explain and more comfortable to understand for everyone, and that is what LeaseCosts is all about.
Vroum.ca and Boombo.ca Inventory Integration
By reaching 2,900 vehicles in inventory and more than 1,000 transferred cars, we have expanded our Lease Takeover Network to include and index listings from the popular websites vroum.ca and boombo.ca. Both recently joined our set of products and have empowered our vehicle search experience and inventory at the same time. Now, buyers can actively search all three websites on the same place, using the same browsing/filtering tools plus our popular listing summary tools when expanding vehicle cards.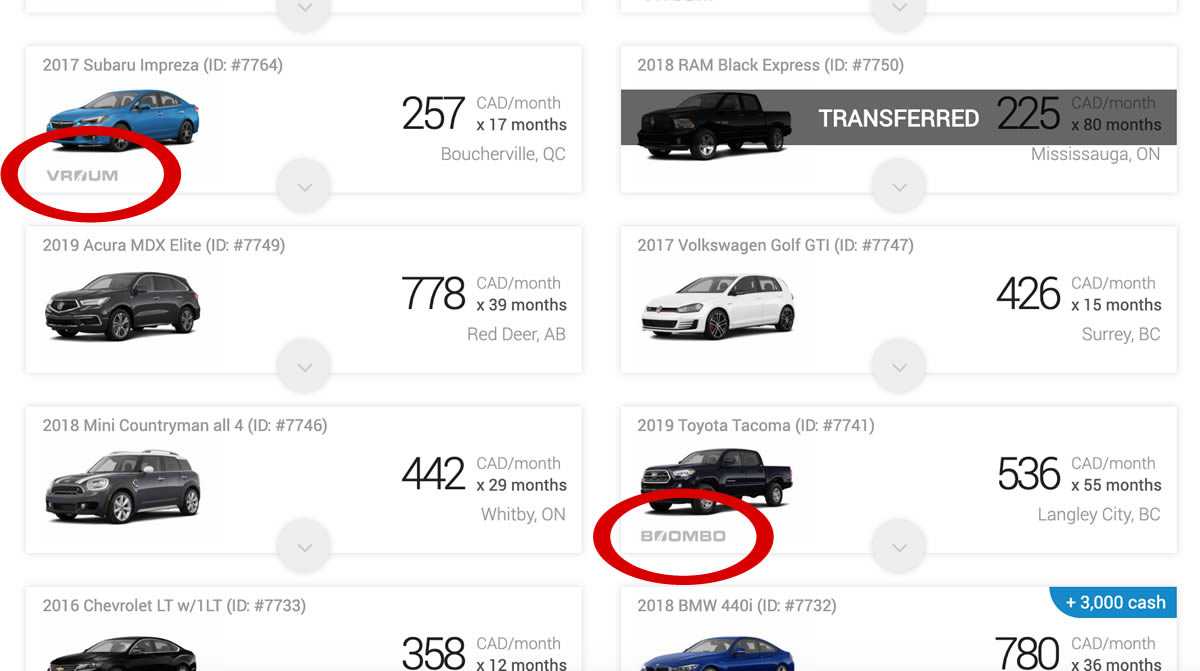 External listings are clearly identified and lead visitors to the respective sources when clicked.
Essentially it means you don't need to be doing a multi-site search to explore the available deals. Eventually, we will be upgrading these marketplaces to be more mobile-friendly, include some of the tools that currently LeaseCosts provides and enhance user experience.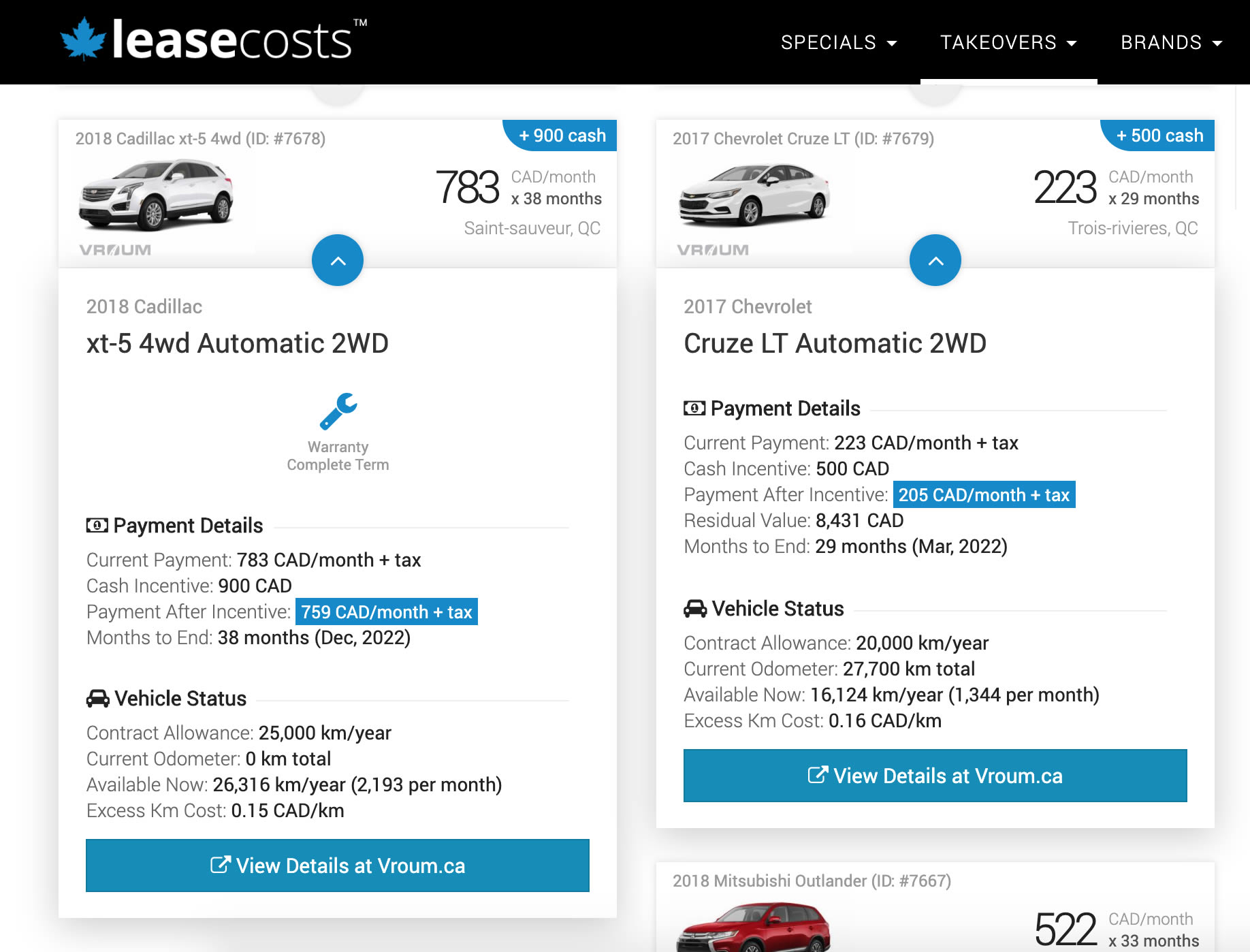 All contract, vehicle, and incentive details are displayed before jumping into the source listing.
We will continue improving the integration of our platforms in the next few months, but if you have a specific suggestion, please feel free to send us your feedback through our website contact form.