With about 44 percent of Canadians admitting in 2018 that they purchase new cars, it shows that assuming a lease takeover is evidently the best way to obtain a vehicle.
It's essential to understand what a lease takeover entails so that you can determine if it's the best choice for you as compared to purchasing a new or used car. As you weigh your options, consider how long you would want to keep the vehicle and your needs for the car.
If you like to switch cars now and then, or you're tied to a tight budget, then leasing is your go-to solution. However, leasing entails a bit more compared to buying a new car and more often, you're advised to work with a trusted leasing company to help with the process.
There are many benefits to leasing your car. But this also means you have to make a commitment to the lease. Fortunately, you can take a car lease takeover.
What is a Lease Takeover?
In Canada, cars can be leased for a minimum of two years to a maximum of five years. After that, the car can be sold or purchased by a lease buyer. However, the lessee (current owner of the lease and car, who is also the lease seller), can decide to own the car to term then return it to the dealer, buy the car after term, or lease out the car half-term.
If you opt to perform lease takeover, you'll be able to acquire it any time before seven months to lease expiration date. However, this duration is not standard to all dealers. There are pros and cons to leasing a car, but first, let's take a look at some terms to get familiar with in leasing.
Terms to Understand in Leasing
Most terms used in leasing are quite familiar with drivers and include the following:
Term – A lease is basically a contract, and just like any other contract, it contains a duration of validity. This is known as a term. Once the validity expires, the lessee can no longer own the car unless they choose to buy it from the dealer.
Residual Value – As mentioned, once you acquire a car on a lease, you're in a position to purchase it when your term is up. During this time, you'll be given a monetary value for the car to which you can pay if you plan to purchase it.
Market Value – The vehicle can be resold privately at an individual rate, which is referred to as market value. This is the value of that type of car, in the market at the time the term ends. Depending on several factors, it may be lower or higher than the residual value.
Transfer Fee – Depending on your leasing options, you may incur costs for transferring the lease and car ownership from the seller to you (the buyer). The lease seller or lease buyer can pay for this fee depending on the agreement.
Kilometer limits – Leased cars typically have a threshold of 20-25,000 kilometers during their term. If the vehicle you assume ends up exceeding the kilometer limits, you're eligible for some fees depending on your contract agreement.
Wear and tear – Leasing agencies and dealers offer inevitable wear and tear limits as well to which a car can suffer. If you exceed the okay limit for wear and tear, you'll be charged extra fees for deterioration.
Understanding these terms helps you follow along when discussing a deal with your leasing agent. However, in case they use an unfamiliar term, do not hesitate to ask them for further clarification.
Types of Cars Available for Lease Takeover
Essentially, any type of car can be leased out as long as there's a willing seller and an interested buyer. Types of cars include:
Vans
Minivans
SUVs
Compact cars
Luxury cars
Station wagons
Convertibles
Crossovers
Midsize sedans, and
Commercial trucks, among others.
Some auto brands that allow lease takeover include:
Toyota
Mercedes Benz
Nissan
Suzuki
Volkswagen
Hyundai
Jaguar
Jeep
Porsche
Kia
BMW
Ford
Lexus
Subaru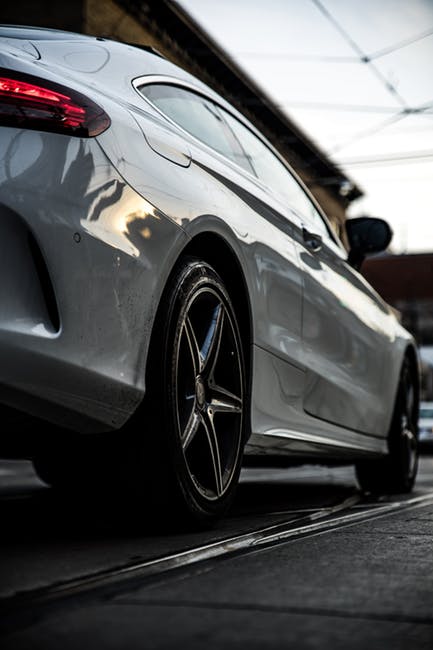 Some online marketplaces have bigger inventories than actual real dealership groups. i.e. LeaseCosts Marketplace has about 400 luxury vehicles available for transfer, including 80 Mercedes-Benz.
Whichever your brand of interest, contact the leasing agency or dealer to find out if it's available for leasing takeover. Otherwise, most types and brands are eligible for leasing takeover; it only depends on leasing availability in the market.
Advantages of Leasing Takeover
Acquiring a car can be done through buying a new one, leasing one, or assuming a lease takeover. You may even opt for car hire if you need the vehicle for only a few days or on occasion.
Assuming you need the car for long term use, here are five reasons to opt for car leasing takeover:
Affordable prices – Leasing takeover is one of the cheapest ways to acquire a car for long term use. The price tag could be so affordable that you wouldn't need to get a loan or go outside your budget.
Low expenses – You won't be required to make any down payments for the leased out car during the takeover. This is unlike other purchase methods like buying a new car on loan or installments.
Payments are low too – If you get a loan to buy a car, you'll have to pay lump sums each month (including interests), to pay off the loan. In the long run, this becomes quite expensive. On the other hand, with a takeover, you pay for the depreciation value of the car for the duration of use.
Make a profit by selling the car – You may opt to purchase the vehicle after your term and resell it at a higher cost. This is possible when the car's market value after the term is favorably higher than the residual value.
Get cash incentives – If a car's selling price is quite close to buying price, the lease seller may offer you cash incentives. This also happens if the car's kilometers are quite low. Incentives are quite common, so you have a higher chance of getting some.
As you can see, car lease transfer is very budget-friendly and has a few options for benefiting with the takeover. You won't even be limited to getting a brand or type that you don't want or keeping a car after you're done using it.
Disadvantages of Assuming Lease Takeovers
Well as they say, "Everything with an advantage has a disadvantage too," car lease transfer can't be further from that truth. Before deciding to assume a lease, there are a few tips you need to be aware of:
Kilometer limits tie you down – With a lease assumption, you're limited to a specific amount of kilometers. Those who travel by road quite often or long distances daily can easily exceed this limit. Once you exceed the given kilometers, you pay extra fees.
Hidden fees attached to the car – Some cars may come with unpaid parking tickets that you'll end up being responsible for and paying. Read the contract and understand the deal thoroughly to know who will pay transfer fees – if any – and outstanding violations.
Mechanical issues – Some people lease out a car which has major mechanical problems without disclosing that information to the lease buyer. Consider having a mechanic run a full inspection on the vehicle before you begin any transactions. If the car has mechanical issues, consult the lessee, and have them pay for the repair.
With each disadvantage comes with a solution; meaning the disadvantages are not mandatory experiences. It all comes down to picking the right vehicle and negotiating with the lessee when it comes to fees.
Leasing Out your Vehicle
In some cases, you might be done with your car needs earlier than you had planned, hence deciding to give it out instead of keeping it to term. If you manage the vehicle and have it in good shape in terms of kilometers, and wear and tear, you have a good chance of leasing out before your term ends.
It's entirely possible to lease out as late as three months to term. This is usually more successful if you're working with a leasing agent or dealer, or if you already have an interested lease buyer. However, there's a high chance your leasing agent will charge you a fee for the transaction.
When you first assume this lease, understand the rules your dealer is offering. Some won't allow you to resell the lease after a particular duration.
Leasing Late
If you want a car for a few months, you may be tempted to get one that is close to its lease term to avoid the pressure or trying to lease it out when done with your job. The downside to this is, most cars have used up kilometer limits or are worn out. However, this does not mean that you can't get an excellent vehicle!
In case you don't want to deal with leasing agents, you can look for lease sellers from platforms like Facebook and Kijiji. Such websites have many listings around or near your area. However, be extra keen when directly dealing with a seller.
You can consult a family member or a friend who has assumed a car lease before, to know the nitty-gritty involved and how to complete a takeover without making additional payments.
Some sellers entice you with good deals, and if in a desperate situation, you may make rash decisions and acquire a faulty car or spend so much that you shouldn't have to.
The other option is working with a leasing company, which puts you in a safe than sorry situation. Some fees are involved, but you're assured of legit transactions.
Working with a Leasing Company
There are a couple of leasing companies in Canada that you can approach to help you successfully perform a lease takeover. LeaseCosts is one of the most reputable lessors who provide viable listings near you.
LeaseCosts deals with brands such as Maserati, Kia, Mercedes-Benz, Toyota, Jaguar, Jeep, Tesla, Porsche, and a bunch of other reputable vehicle brands. There are monthly deals, affordable and luxury cars, a lease explorer tool, and a car loan calculator available for your use.
Most companies offer price plans for listing available car leases. If you'd like to lease out your car, you have three package options; Basic, standard, and premium.
The basic plan is offered free of charge, and with this package, you can upload up to five photos of your car. This plan gives you a three-month listing as well. This plan doesn't offer much, but it's enough for those with tight budgets.
The standard package plan offers lease takeover analysis, includes accident report, and other great package inclusions at a 199 CAD fee that's inclusive of tax. In this package, your listing will be available until the takeover occurs.
The final package plan is the premium which includes all basic and standard features and a featured listing ribbon, among others. It goes for only 359 CAD with tax included.
The leasing takeover marketplace (put this in conclusion) contains featured listings, top listings and top deals for you to choose. You'll get to see the image of the car and its details before you contact LeaseCosts for more information on how to transact.
The best deals go away in a short time, making it quite hard for you to get them on time. Well, LeaseCosts offers a membership program for lease buyers that will help them hop onto the good deals immediately they're listed by notifying members. The TakeoverElite program goes for 199 CAD with a sister program known as Lux that goes for 399 CAD.
Are you ready for a Car Lease Takeover?
If you've decided to assume a lease takeover, then first get your specifics right. How long are you planning on using the car? What are you using the vehicle for, and what is your budget? What type of car would you like?
Answers to these questions will help you choose the right car with the right duration to term. If you're planning to use the vehicle for long distances, you need a car with a lot of kilometers available.
If your goal is to lease out your car, it's advisable to get it in good condition before listing it. Vehicles that are in good shape get assumed faster than other cars. Ensure you also pay for any violations to relieve that kind of hustle from a lease buyer.
The Ultimate Requirement for Assuming a Car Lease
If you choose to work with a leasing company, it's essential to note that a positive credit score is all you need. Such companies do not just ''take your word for it''. They've to ensure that you're not tied with several debts that will make it hard for you to pay the depreciation amount for the car lease takeover.
If you're in Vancouver, Toronto, Montreal, and any other town in Canada, head on to our online lease marketplace to browse our extensive car listing, and get yourself an affordable car under lease takeovers. We will help make the transaction safe and favorable to both you (the buyer) and the seller.