While overall luxury automobile sales in Canada fell some last year following a hot 2017, that hasn't deterred Maserati from continuing to offer some fantastic alternatives to German products on the market. Here are three of the more popular models from the Italian luxury manufacturer.
Maserati Levante S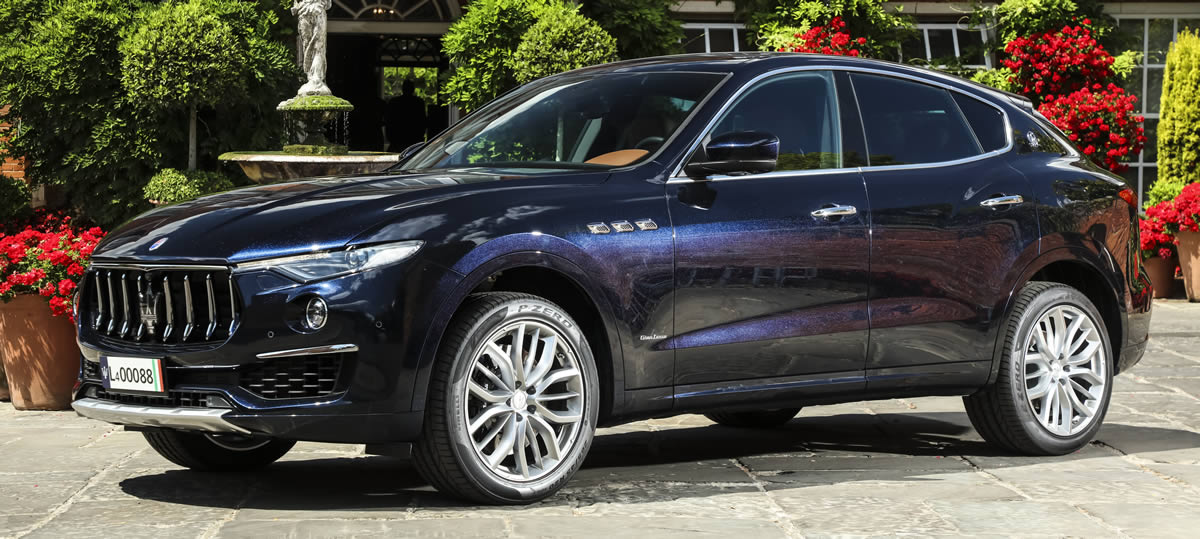 Image credit: FCA Group Canada
Introduced in 2017, the Levante is the brand's first foray into the SUV segment. Approaching execution just as they would with a sports car, the mid-size crossover — named after a "warm Mediterranean wind that can change from mild to gale force in an instant," — features an aerodynamic shape, striking mesh grille, big 20-inch wheels, and dual exhaust finisher pipes. 
Living up to its moniker, the volume S trim, for example, packs a 340-horsepower 3.0-litre twin-turbocharged V6 engine capable of sending the vehicle from 0 to 100 km/h in just 5.6 seconds. Not quick enough? The top-of-the-line Trofeo includes a bi-turbo V8 making 590 horsepower.
Maserati Ghibli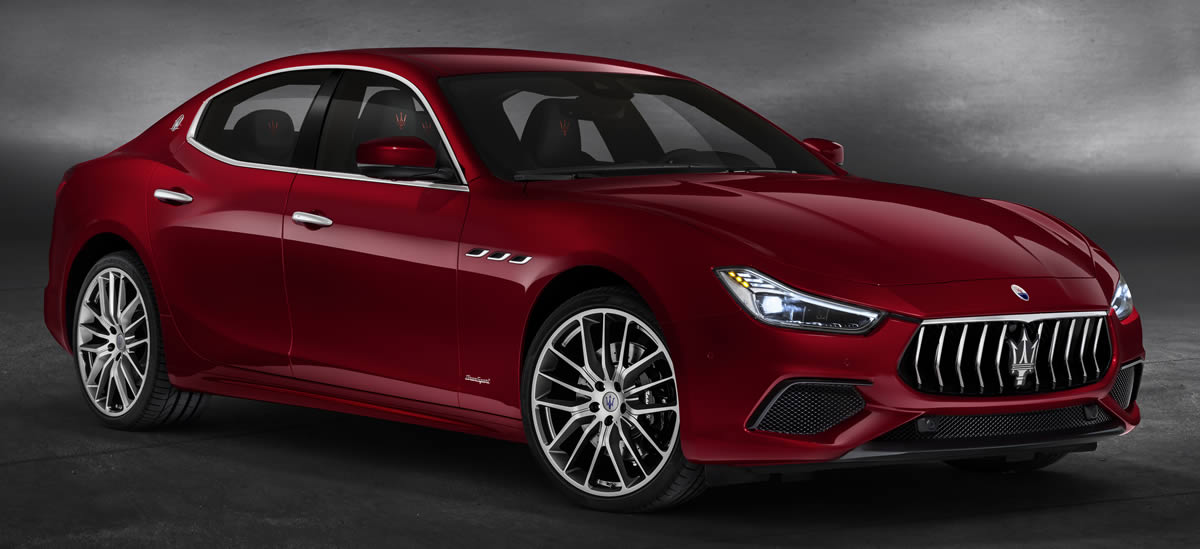 Image credit: FCA Group Canada
The Ghibli badge has been three times by Maserati since the1960s, skipping a decade between each iteration. The latest, an executive four-door, is quite the looker boasting a "shark nose" front fascia with adaptive full LED headlamps, long and lithe body and two brand new race-heritage-inspired colours: Rosso Potente red and Blu Nobile navy.
Inside, a clean cockpit-like cabin awaits drivers, an 8.4-inch Maserati Touch Control Plus display anchoring the dashboard. The aforementioned V6 is also found under the hood here, massaged to output either 350 or 430 horsepower (S and S Q4 grades).
Maserati Quattroporte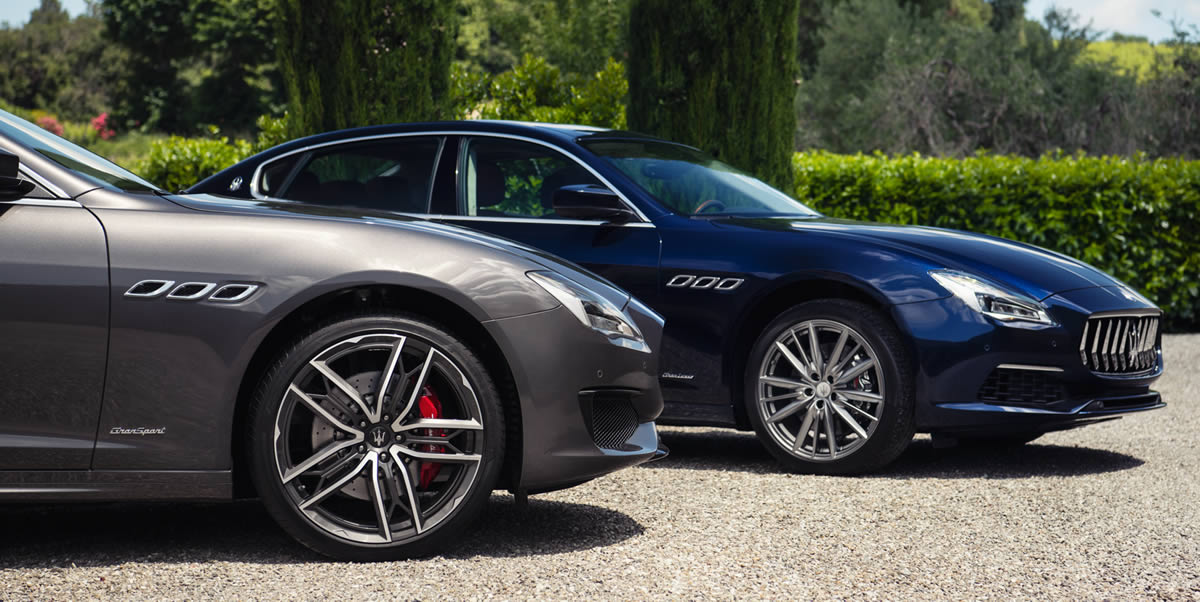 Image credit: FCA Group Canada
Move over M5, the Quattroporte is here to challenge for the full-size sports sedan crown. Engineers have implemented a lot of aerodynamic wizardry to aide performance on this sleek car, such as underside ducting, flaps on the rear suspension arms to channel airflow and an active Air Shutter hidden inside the grille. As a result, the coefficient of drag is rated at a low 0.28. 
The high tech theme continues in the interior, where an Air Quality Sensor monitors and filters out any exterior polluted air so passengers can breathe easy. Optional rear seat entertainment adds two 10.2-inch LCD monitors facing occupants at the back allowing them to plug in a video game console or other media device. Versions of both the turbocharged V6 and V8 or available, depending on trim level. 
Article Header Image Credit: FCA Group Canada