I love driving a lot, but like "most people," I love doing it safely. And there is a "fact" that I notice a lot when I travel to Europe: the use of DashCams.

Although not (yet) so popular here in Canada, most people in Europe install these "little-mounted loop filming" devices to record everything that happens in front of your vehicle white this is on. The reason: safety. But, how can a filming equipment be part of such a proactive matter?

Well, the main reason is that it is your primary witness in case you experience a problem on the road. That is the #1 and most important reason: Your Dash camera is the #1 source of evidence to support or contest an incident.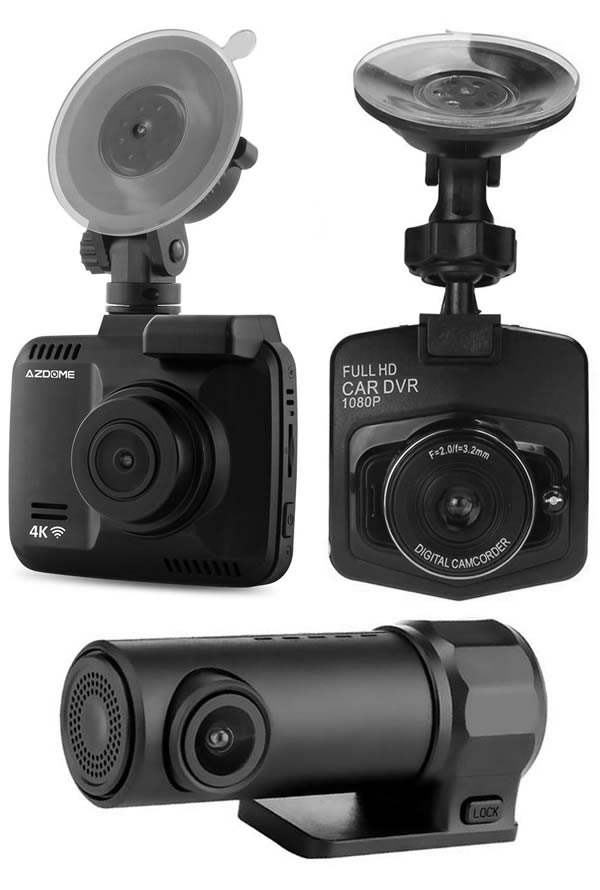 Our Gadget Store has Dash Cameras starting at only 24.95 CAD, more than 20+ Available Models & FREE Shipping All of Canada 🇨🇦
Benefits of Using a DashCam
One of the best sources I've found out there is this small list created by The Telegraph, in the U.K., regarding the benefits of the use of DashCams:
Help in uncovering "cash for crash" fraud
The evidence to reject claims where appropriate
The evidence to make quicker decisions and settle legitimate claims faster
Information to develop future driver training courses
Images of what the driver was doing immediately before an incident
DashCams in Canada
As I mentioned before, DashCams aren't yet as popular here in North America as in the rest of the world, although these are being introduced slowly by multiple manufacturers. Chevrolet, BMW, and Toyota have some integrated devices into some particular models.
Toyota specifically, has an accessory option that can be added to any new model. You can find it in the Build & Price form of their main website.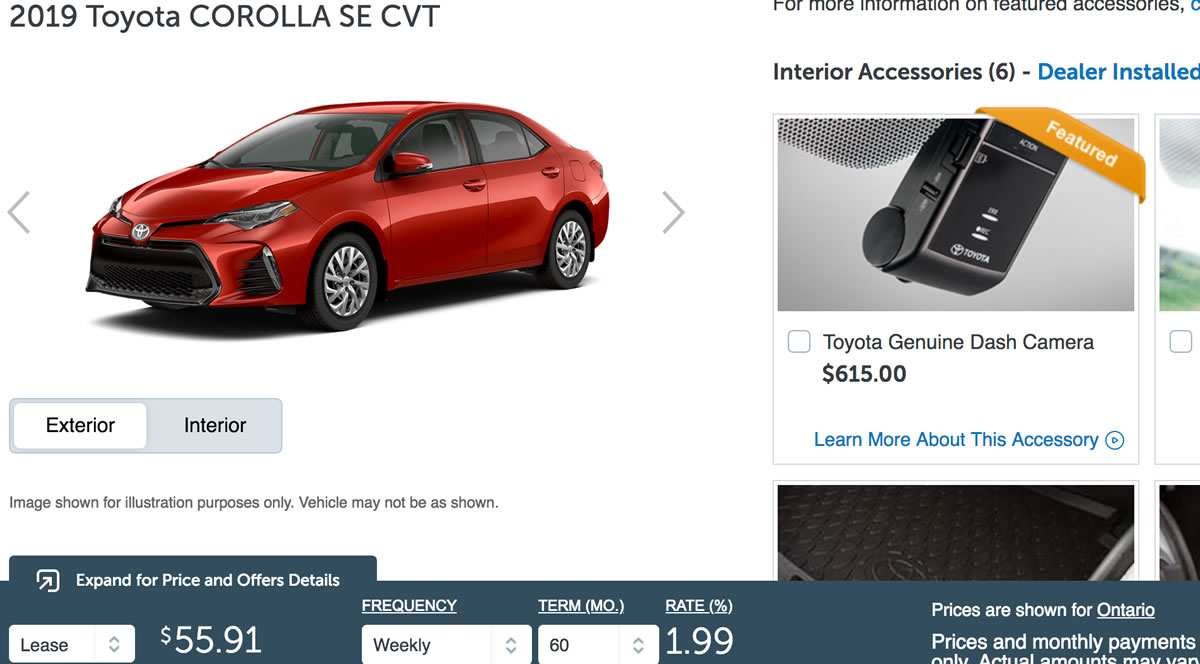 The Toyota's Genuine Dash Camera costs about 615CAD + tax.
Affordable DashCams with FREE Shipping to all Canada
With our long-term purpose of educating Canadian drivers among multiple topics such as winter driving, car leasing details, market status, good driving habits, and safe road behavior, we have created a small store where we are providing a wide range of DashCams.