You see and hear the term used all the time in advertisements. But for those unfamiliar, what exactly is auto leasing, and is it something you should consider? In today's blog post we cover some of the key points you should too know about the topic.
What is it?
In basic terms, a lease is an agreement to rent and use a vehicle for a fixed period of time, for example, three or four years, as opposed to ownership via financing or purchasing outright. Once the term is up, you either return or buy the vehicle in question. At the start, an initial payment and often security deposit are taken, and then, standard monthly payments follow. 
Pros and Cons
This is a great option for people who like to drive newer cars regularly. At the end of the lease, hand your keys in and repeat the process. Payments are typically lower than a car loan, as well as the taxes that are calculated on the monthly cost rather than the purchase price. 
However as mentioned earlier, the dealership/financial institution owns the vehicle, and there are usually restrictions on how many total kilometres may be driven. Regular maintenance is still required out of pocket, and wear and tear must be reasonable lest additional fees are collected. And, at the end of the term, the leasee has no equity built up compared to if he or she had bought instead.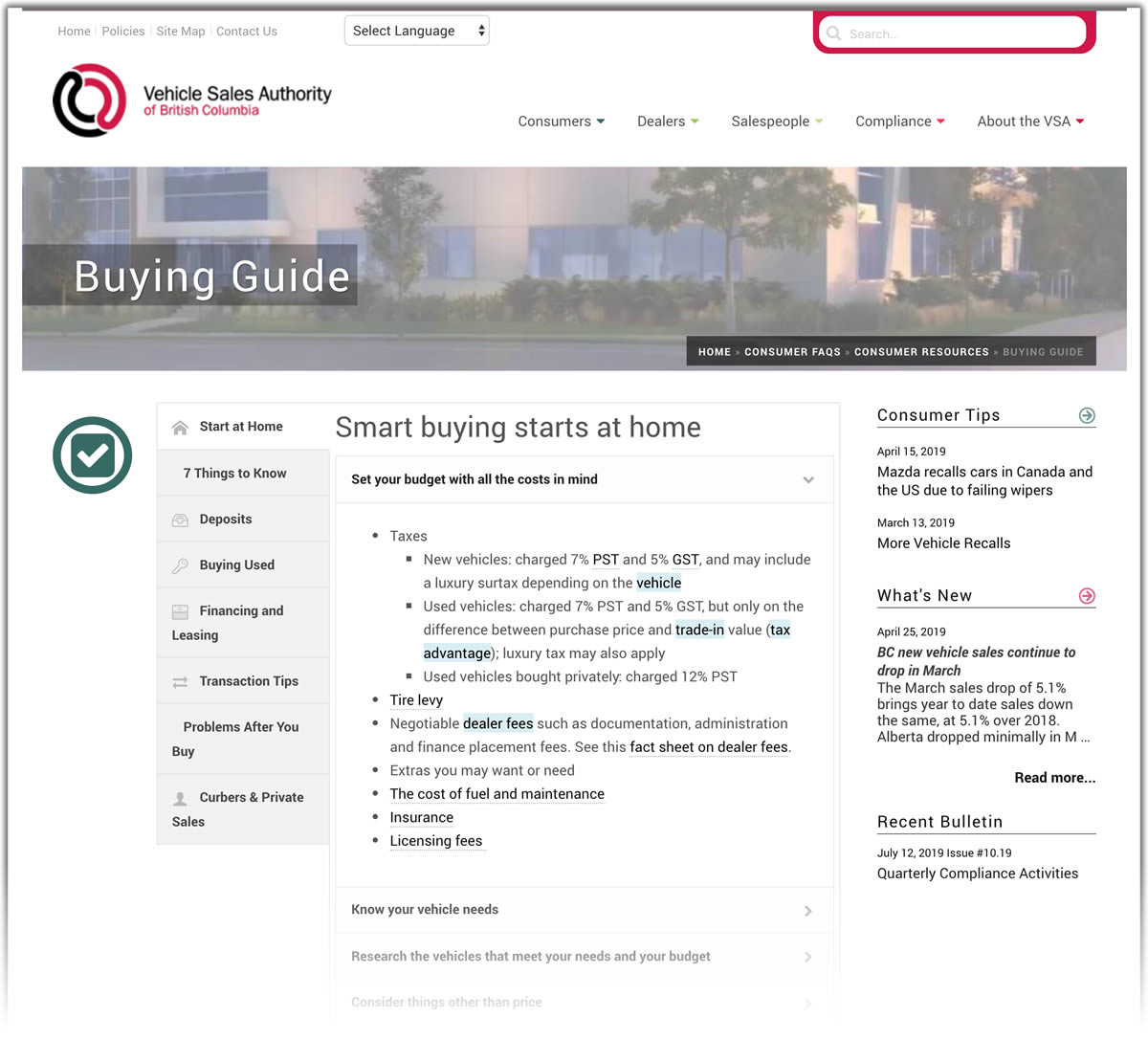 Things to know
A lease is a legally binding contract so make you read and understand everything, such as applicable warranties and guarantees made by the manufacturer and/or dealer, required insurance, any limits on use and permitted operators, and stipulations of the cooling-off period where a leasee may change their mind and cancel the transaction within one business day. 
For more information on understanding leasing, visit the Vehicle Sales Authority of BC at https://mvsabc.com/consumers/resources/vehicle-buying-guide