During my last trip to Europe to test the Audi Q2, I went to a VW dealership in Luxembourg to test-drive the new (born in 2017) VW T-Roc. I could compare it, in size, to a shorter Tiguan, but not as short as the Q2. More like a simplified version of the Audi Q3 we have here in Canada. Now, will Volkswagen bring it to North America? Not sure yet, so let's give a shot to the specific vehicle details then:
Available Trims in the U.K.
Vehicle trims in the UK (although the wheel is on the other side), are very similar to the ones available in the U.S. when it comes to names. Here in Canada, we have more the "Trendline, Comfortline..." which all match somehow with our southern neighbor names.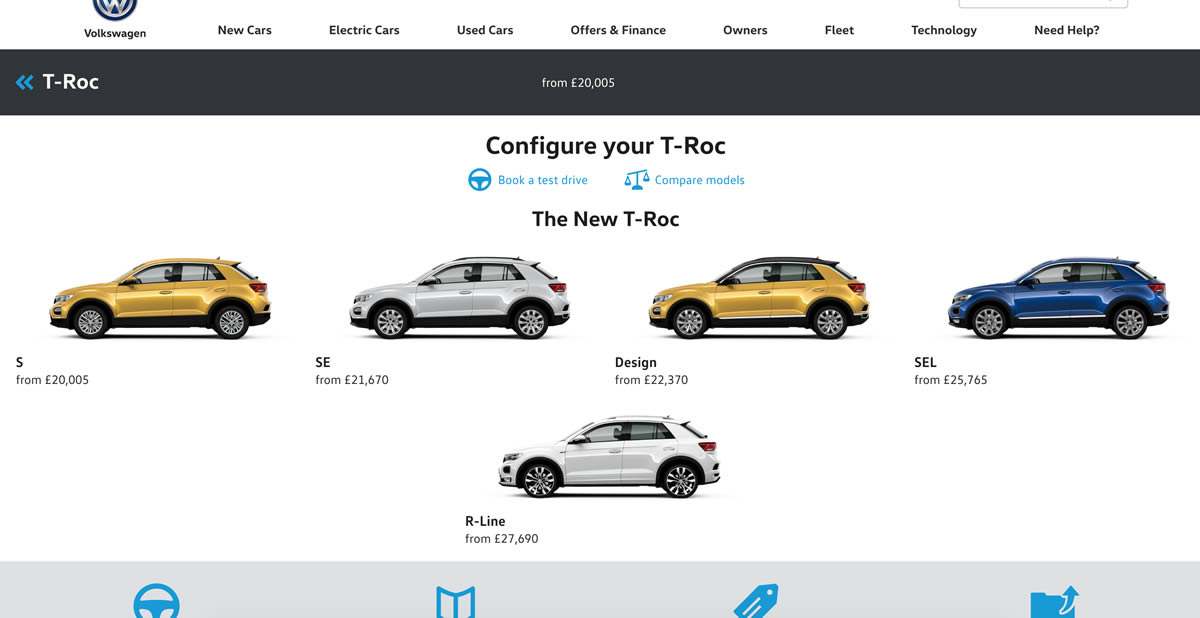 VW U.K. website is pretty similar to the ones in Canada and the U.S. I also assume in the rest of the world. Great job for the web-dev team!
The base model itself comes pretty well equipped, specifically when it comes to emergency braking and lane keep assist:
Alloy Wheels 16" Chester
Composition media system
Halogen clear headlights, range adjustable via the infotainment system
Climate control
Front assist and city emergency braking
Lane assist
Upper trim levels include (you can see the entire list on the VW U.K. Configurator):
Parking sensors
Rain Sensors
e-Call Emergency Call System
Predictive Pedestrian Protection
Hud Display
Driver Fatigue detection
So, overall, it is a pretty well-equipped crossover with tons of safety features included. I've focused on these mainly, as the rest of the vehicle features are pretty standard compared to the Tiguan, Atlas or Touareg we have here in Canada.
Overall, it is a pretty lovely crossover. I like SUVs and also like VW ones a lot. Not dissapointed at all and would love to see some of these on the road over here.
Come on VW Canada! Bring it on!