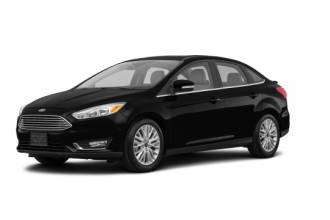 CAD/month x 6 months
2016 Ford Focus Titanium (ID: #4580)
317
2016 Ford
Focus Titanium Automatic AWD
Payment Details
Current Payment: 317 CAD/month + tax
Residual Value: 11,500 CAD
Months to End: 6 months (Feb, 2020)
Vehicle Status
Contract Allowance: 16,000 km/year
Current Odometer: 42,000 km total
Available Now: 44,000 km/year (3,667 per month)
Please note that this contract ends in less than a year.
Excess Km Cost: 0.12 CAD/km
317.00
CAD/month
in Montreal, QC
Before Taxes:

317.00 CAD/month
146.31 CAD/bi-weekly
73.15 CAD/week
3,804.00 CAD/year
Incl. Québec Taxes (14.98%):
364.49 CAD/month
168.22 CAD/bi-weekly
84.11 CAD/week
4,373.84 CAD/year
Estimate Insurance Costs
Avoid surprises and lock your insurance offer now! Quote how much you will have to pay and get the best insurance company to bid for your contract.
powered by

The Lease Takeover Analysis "Leasing Purposes" section is an impartial review made by a Lease Takeover Specialist from LeaseCosts Canada Inc. and should be used as reference. Learn more.
For Leasing Purposes
Not yet Available
For Buyout Purposes
To own this vehicle today (buying it as a used car) would cost:
13,402 CAD
Total Vehicle Debt: 26,716 CAD
Paid so Far: 13,314 CAD (49% Paid)
Remaining Lease Payments: 1,902 CAD
Residual Value: 11,500 CAD
Cash Incentive: 0 CAD
Vehicle Debt & Value
Paid so far: 13,314 CAD
Total Vehicle Value: 26,716 CAD
Vehicle Debt Breakdown
Downpayment: 0 CAD
Remaining Term: 1,902 CAD
Term Paid so Far: 13,314 CAD
Residual Value: 11,500 CAD
Cost to Own
Already Paid: 13,314 CAD
Cash Incentive: 0 CAD Buyout Price Today: 13,402 CAD
Finance the remaining Debt Today
Remaining Term + Residual Value: 13,402 CAD
2.9%

Interest Rate x 48 months
296 CAD/month + tax
Total Payable: 14,211 CAD
Total Interest: 809 CAD
4.9%

Interest Rate x 48 months
308 CAD/month + tax
Total Payable: 14,786 CAD
Total Interest: 1,384 CAD
5.9%

Interest Rate x 48 months
314 CAD/month + tax
Total Payable: 15,078 CAD
Total Interest: 1,676 CAD
---
At the end of the Lease Contract
Residual Value: 11,500 CAD (in 6 months)
2.9%

Interest Rate x 48 months
254 CAD/month + tax
Total Payable: 12,194 CAD
Total Interest: 694 CAD
4.9%

Interest Rate x 48 months
264 CAD/month + tax
Total Payable: 12,687 CAD
Total Interest: 1,187 CAD
5.9%

Interest Rate x 48 months
270 CAD/month + tax
Total Payable: 12,938 CAD
Total Interest: 1,438 CAD
Name: Lynne KJ
Location: Montreal, QC
Phone:

514-430

-XXXX (REVEAL NUMBER)
Email Address:

lynne.korban

[at]

gmail.com

Date Contract Started:
Date Contract Ends:
- Lease transfer 10 months remaining starting May 1st 2019 (end date February 28th 2020)
- Almost 22 000 KM included for the the remaining of this short lease (option to buy at the end of the term)
- Price is $ 317.46 + tx ($ 365 tax included)
- All equipped : leather seats, sunroof, air conditioning, back-up camera, GPS screen, premium soundsystem, heating seats, etc.
- Winter carpets and winter tires included
- No accidents - Clean CarFax
- Extended warranty for the entire term
- Excess Wear and Tear protection

****

- Transfert de bail d'une durée de 10 mois restants à partir du 1er mai 2019 (date de fin le 28 février 2020)
- Presque 22 000 KM inclus pour la courte durée restante du contrat de location (option d'achat à la fin du terme)
- Prix 317.46$ par mois + tx (365$ tax incluses)
- Toute équipée : sièges en cuir, toit ouvrant, air climatisé, caméra de recul, écran GPS, système de son premium, sièges chauffants, etc.
- Tapis d'hiver et pneus d'hiver inclus
- Jamais accidentée - Clean CarFax
- Garantie prolongée sur tout le contrat
- Protection Excess Wear and Tear