Dealer Location & Surrounding Areas
Nearest Maserati Dealers
All distances are linear. For actual driving directions use the "Get Directions" feature at the top of the page.
New Car Offers Estimates continue after the Lease Takeovers
Latest Related Takeovers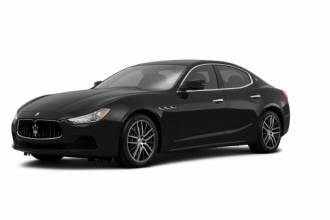 2015 Maserati
Payment Details
Current Payment: 1,488 CAD/month + tax
Cash Incentive: 1,488 CAD
Payment After Incentive:

744 CAD/month + tax

Months to End: 2 months (Nov, 2019)
Vehicle Status
Contract Allowance: 24,000 km/year
Current Odometer: 69,000 km total
Available Now: 150,000 km/year (12,500 per month)
Please note that this contract ends in less than a year.
Deal Special Perks
Perks are determined by LeaseCosts Canada Inc. and not by the person who listed the vehicle.
See all Details
Models Estimated Starting Price
The following list contains all online quotable base models for "manual", "automatic/cvt" & "AWD/4WD" for each available model in Canada as of the estimated prices offered by the manufacturer for the current period. Estimates are based on the lowest Km per year, the specified term, rebates and provincial taxes from QC included. Use as reference.